vBookie Event

: Douglas Lima vs Ben Saunders (Bellator FC 100)
This event is over.
Bellator FC 100: Douglas Lima vs Ben Saunders
---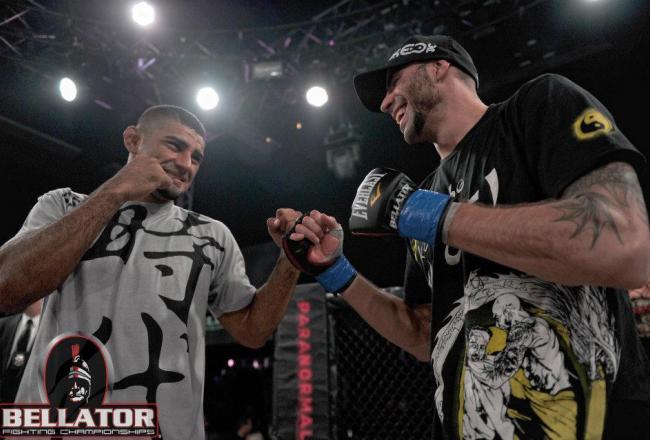 ---
Nice betting by attention...
Quote:
R1: Saunders looking to kick early and eventually wheels off a left high kick, then front kick. Lima answers with a right high kick of his own. Saunders almost gets caught with a straight right when loading up another kick. A low, mid, low kick combo from Saunders. Push kick from Lima, then a left hook that backs Saunders off. They clinch momentarily but neither are able to establish their knees.

They separate and continue the frenetic kicking war. Saunders ducks behind his combo to initiate a clinch with Lima against the fence. Saunders just misses with another left high kick. Snapping right high kick answers from Lima. Lima finds the mark with a left; Saunders with a cracking inside low kick. Then another. Crisp right from Lima is partially blocked but his follow up kick thunders to the body. Lima counters Saunders' combo with a heavy leg kick that nearly steels the big man's footing. Lima checks Saunders next low kick so Saunders wisely goes higher and lands to the body. Stiff left from Lima. Close round -- I was thinking 10-10 but I do feel that Lima landed the cleaner and harder shots by a very tiny margin. 10-9 Lima.

R2: They trade kicks. We pause as Saunders isn't wearing his mouthpiece. Lima now stalking forward with more determined intent and gaining confidence in his punches. Saunders gets caught with a nasty uppercut while his hands are down, and the jackhammer drops him flat on his back. He recovers despite Lima's flurry of punches but his eye, which was already cut open in the first round, is both swollen and split open.

Saunders dives after a leg lock and can't get it, but it's good enough to force Lima to eject and we restart on the feet to the applause of the audience. Saunders' left eye is really looking rough; possibly a broken orbital. "Killa B" valiantly stays in the pocket and pumps jabs, pressing forward. Lima erupts with a poetically violent combination of a lunging left hook to the body and a right high kick that instantly separates Saunders from consciousness. An outrageously brutal finish.

Douglas Lima defeats Ben Saunders by KO (high kick), Round 2.
http://www.bloodyelbow.com/2013/9/20...s-play-by-play
---
Currently Active Users Viewing This Thread: 1

(0 members and 1 guests)
Posting Rules

You may post new threads

You may post replies

You may not post attachments

You may not edit your posts

---

HTML code is Off

---