vBookie Event

: Eduardo Dantas vs Anthony Leone (Bellator FC 111)
This event is over.
Bellator FC 111: Eduardo Dantas vs Anthony Leone
---
---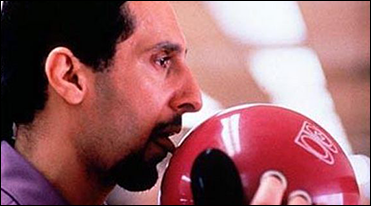 (Sig by Killz)
Quote:
R1: Front kick from Dantas, then a snapping jab. Leone catches the next front kick but can't hold on to it; Dantas curiously throws another and Leone snatches it up and turns it into a single leg. Dantas shows activity from guard immediately, angling his hips for a triangle with strong head control. Leone chips in some short shots. Body, body head punches from Leone. Dantas returns fire from his back, then closes his guard and might've gone for a shoulder-post armbar.

Medium output from Leone but there's nothing on his strikes. Elbows from Dantas on his back. Right elbow from Leone. Dantas swivels for an armbar but can't pass the leg over as Leone stays chest to chest. Considering Dantas' activity and defense, Leone didn't put enough heft nor volume on his strikes to prove the top was an advantage. 10-10.

R2: Dantas throws a left hook-cross combo coming in and Leone latches onto him in pursuit of a single. Dantas shakes it off and throws a front kick from range. Another hook-cross combo and front kick from the champ. Glancing left kick to the body from Dantas. Dantas slips on a kick and Leone tries to swarm but "Dudu" recovers unharmed. Quick right sneaks in for Dantas as Leone misses the Superman punch.

Another jab from Dantas. Leone whiffs with a spinning back fist but connects with Dantas after a flurry of punches, trying to finish a single leg. Dantas nimbly steps out of it and, with a little help from a cage-grab to stay upright, pushes down on Leone's head and steps backwards over his back, then falls into back mount with a deep rear-naked choke and both hooks in. Leone taps shortly after.

Eduardo Dantas defeats Anthony Leone by submission (rear-naked choke), Round 2.
http://www.bloodyelbow.com/2014/3/7/...n-play-by-play
---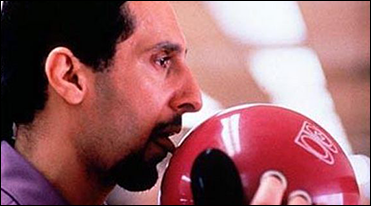 (Sig by Killz)
Currently Active Users Viewing This Thread: 1

(0 members and 1 guests)
Posting Rules

You may post new threads

You may post replies

You may not post attachments

You may not edit your posts

---

HTML code is Off

---