vBookie Event

: King Mo Lawal vs Rampage Jackson (Bellator FC 120)
This event is over.
Bellator FC 120: King Mo Lawal vs Rampage Jackson
---
---
Rampage will box the shit out of King Mo.
Quote:
Round 1 – No touch of gloves for this main event light heavyweight tournament final between the two heated rivals. Jackson runs straight in and Lawal shoots straight down and has a single-leg takedown five seconds into the fight. Just like that. Jackson falls back into guard as Lawal works to pass. He gets to side control and pushes Jackson to the fence. But Jackson works back to his feet as Lawal hangs on. Lawal will drop down again looking to keep it on the canvas. And he does so. Again, Jackson tries to get up. But Lawal stifles him. He keeps him down and works knees to the body. Then he changes levels again for a double. The crowd boos, believing Lawal is just holding on. Jackson pushes his way back to his feet with 90 seconds left. Then he throws Lawal off and the two put their dukes up. Lawal just ducks away from a Rampage power punch. He stays outside, then nearly gets caught coming in. Jackson stalks him, but again just misses. Lawal doesn't want much to do with Jackson's power. The round ends, and MMAjunkie gives the first to Lawal, 10-9.

Round 2 – Jackson goes back to marching Lawal down in the second. Lawal stays outside. Jackson lands a left hand, then pushes away from a Lawal takedown. Another left glances off Lawal's face. Jackson wants the home-run shot, and he lands a big right and tries to flurry. Lawal holds on, then turns things around. But Jackson chases him away again. Lawal is cut above his left eye and Jackson tries to jab some more damage to it. Lawal again shoots, but Jackson stays upright along the fence. Finally Jackson gets out, but Lawal again ties him up. They break with 80 seconds left, But it's Lawal who lands some big bombs. Three big ones in a row. He tries to jump in for a knee, but it just misses, and with 45 seconds left he takes the fight back to the canvas. Jackson works back to his feet with 20 seconds left. Jackson lands some heavy hands, pushing Lawal back to end the frame. MMAjunkie scores a closer second for Jackson, 10-9.

Round 3 – Lawal opens with a kick. Jackson's pushing forward, and the two briefly flurry. Lawal's left eye looks pretty rough. He shoots for a takedown a minute in, but he can't secure it right away. But after 30 seconds, he gets it and tries to go to work on top. He lands some short elbows, but there's not a ton going on. Jackson tries to roll out, but Lawal takes his back. He lands some knees to the body before Jackson gets back to his feet with around two minutes left. The crowd erupts as he breaks free and goes headhunting. He can't find the mark yet, and Lawal again goes to his bread and butter with a takedown attempt. He pushes Jackson to the cage. With a minute left, time may be running out for "Rampage." The two trade position on the cage till John McCarthy separates them with 40 seconds left. Lawal again drops down, but Jackson stops it. With 20 seconds left, Jackson stops another takedown. Lawal will back out of danger as the fight ends. He gets a 10-9 final round on the Junkie card and should have a 29-28 win in the fight – and a title shot.

Result: Quinton Jackson def. Muhammed Lawal via unanimous decision (29-28, 29-28, 29-28)
http://mmajunkie.com/2014/05/bellato...d-live-results
Horriawful decision but I'll never argue against Mo losing a fight. Hell put him in there with Jon Jones please.
Sent from
Verticalsports.com Free App
---
Think. It Ain't Illegal Yet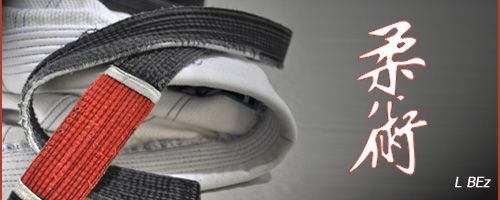 "Discipline Hurts Less Than Regret"
Currently Active Users Viewing This Thread: 1

(0 members and 1 guests)
Posting Rules

You may post new threads

You may post replies

You may not post attachments

You may not edit your posts

---

HTML code is Off

---