vBookie Event

: Chris Davis vs Christian Mpumbu (Bellator FC)
This event is over.
Bellator FC 38: Chris Davis vs Christian Mpumbu
---
vs
---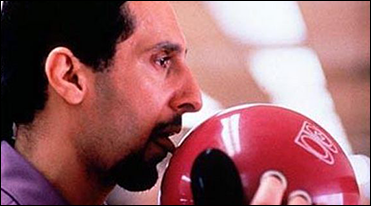 (Sig by Killz)
Mpumbu tko's Davis:
Quote:
Round 1: M'Pumbu cmes out with a good kick and eats a shot for it. They clinch up with M'Pumbu controlling. He grabs a single and gets Davis down. Davis goes for a single of his own and pulls M'Pumbu down as he tries to escape. M'Pumbu is very active on the ground, he tries for a kneebar but loses it. Davis takes his back but M'Pumbu spins. Davis transitions into full mount. M'Pumbu tries to avoid the ground and pound and gives up his back, then gets Davis in his guard. M'Pumbu goes for a triangle. Davis is being smart and not panicking. M'Pumbu gives up the triangle and is back to closed guard. They just kinda hang out there until the end of the round. I give that one to Davis, 10-9 for control.

Round 2: Davis opens up with a leg kick, then another, and M'Pumbu answeres with a couple of decent lefts. Davis gets a takedown but isn't doing much with it. M'Pumbu sweeps him, then moves back and Davis is on top again. Davis takes M'Pumbu's back, but M'Pumbu spins and gets a kneebar but Davis gets loose. He takes M'Pumbu's back again. Davis is doing a lot of laying around on the ground now. He moves to half guard and is smothering M'Pumbu now. He starts with some hammerfists to M'Pumbu's head, but M'Pumbu tries to get up. Now he takes Davis' back. Davis looks very tired now. He gets to his feet but M'Pumbu is still on his back. He takes Davis down and goes for a triangle, but the round is over. Davis controlled that round but looked exhausted. I still call it Davis 10-9.

Round 3: M'Pumbu is throwing some good punches now, and is effective enough for Davis to shoot immediately. He gives up his back and M'Pumbu is warned for hitting the back of the head. Davis is cut. He is also in survival mode, turtled up and just defending his head. Davis finally gets up and M'Pumbu is just bullying him now. Davis goes for another takedown. He's completely exhausted now, and M'Pumbu has his back again and is just smashing him in the face whenever he can. He throws one more good right and Davis looks like he goes out for a second. And finally, the ref stops the fight. Christian M'Pumbu def. Chris Davis by TKO, 3:34 of round 3.
http://www.bloodyelbow.com/2011/3/26...ay-and-results
---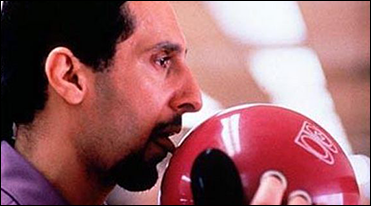 (Sig by Killz)
Currently Active Users Viewing This Thread: 1

(0 members and 1 guests)
Posting Rules

You may post new threads

You may post replies

You may not post attachments

You may not edit your posts

---

HTML code is Off

---