vBookie Event

: Jay Hieron vs Brent Weedman (Bellator FC)
This event is over.
Bellator FC 40: Jay Hieron vs Brent Weedman
---
vs
---
100k on Weedman
---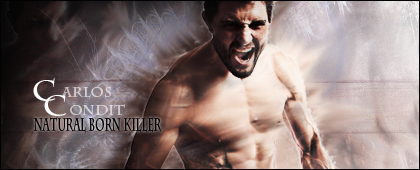 2012 FFL WINNER
CPL RECORDS
UFC 56-32-3 Strikeforce 10-4
one million on Heiron. He is simply better than anyone on the Bellator roster at 170. Can't believe SF let him go becaue honestly I think he is better than Daley or Cyborg.
---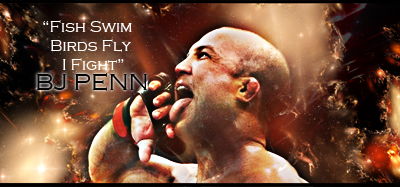 "If you get hit and it hurts hit him back you not knocked out yet."-Joe Doerksen
The Toxic Terrors (FFL)
Demetrious Johnson*Eduardo Dantas*Emanuel Newton*Will Brooks*Michael Page
Close decision win for Hieron:
Quote:
Round 1 - Weedman lands a punch that knocks Hieron down early, and is in half guard. He gets full mount quickly. Now he has Hieron's back, but Hieron turns ans is trying for a d'arce. Weedman is doing his best to get out but is caught pretty well. Hieron lets the choke go, then moves into Weedman's guard. Weedman tries to get up but Hieron isn't letting go. Weedman back to full guard. Both guys are throwing on the ground. Weedman catches Hieron with an upkick, then they're on their feet. Hieron clinches Weedman on the cage, and the round is over. 10-9 Hieron.

Round 2 - They trade a bit, clinch on the cage, then Weedman throws a couple of shots that just miss. Lots of throwing, not much connecting so far this round. Hieron gets in a decent uppercut, Weedman gets in a few hard knees in the clinch. More strikes traded, but nothing solid is landing. Weedman gets in a good leg kick, then Hieron comes in with a combo that moves Weedman back but doesn't land all that well. Weedman catches Hieron's leg again. That's the round... I think 10-9 Weedman just for moving forward.

Round 3 - Hieron opens up with a good combo. Weedman continues to move forward, then Hieron comes in with a takedown attempt. Weedman goes for a guillotine but can't get it. Weedman is working Hieron's leg with kicks. Hieron is still backing up constantly. He lands a flurry but Weedman still moves in. Hieron catches Weedman with a left and he stumbles, but is back up quick. Weedman with another leg kick and Hieron goes down. Weedman is trying to take Hieron's back, but Hieron turns and Weedman ends up in side control, then full mount. It's awfully high, though. Hieron escapes and moves to Weedman's guard. But the fight is over. I give it to Weedman, 29-28.

Oh wow... Jay Hieron def Brent Weedman via unanimous decision, 29-28.
http://www.bloodyelbow.com/2011/4/9/...ay-and-results
---
Currently Active Users Viewing This Thread: 1

(0 members and 1 guests)
Posting Rules

You may post new threads

You may post replies

You may not post attachments

You may not edit your posts

---

HTML code is Off

---