vBookie Event

: Joe Warren vs Marcos Galvao (Bellator FC)
This event is over.
Bellator FC 41: Joe Warren vs Marcos Galvao
---
vs
---
Banned
Join Date: Mar 2011
Posts: 82
Who is Marcos Galvao
---
Why does Marcos Galvao deserve to fight Joe Warren? Joe Warren is the champion, is a tournament winner, gold metal winner in Greco Roman.

I think Marcos Galv"o doesn't deserve to fight Joe Warren in his bellator debut.
Huh, Warren by decision:
Quote:
Round 1: Warren presses to the fence early, gaining the clinch and trying to take down Galvao. Galvao falls on Warren, gets the back, and starts teeing off on Warren. Warren blocks the shots and rolls over. Galvao can't keep Warren stable in the position, and Warren spins out. They scramble back to the feet. Both men struggling to maintain the dominant position in the clinch. Galvao is visibly bigger, moving around Warren. Warren attempts to dump Galvao, but Galvao once again topples on top of Warren. Galvao tries to slip the hooks in, but Warren defends. Back to the feet, Galvao lands a solid knee. Warren in the clinch again, eating knees, attempts to throw Galvao. Galvao uses the fence to stop the spin and topple Warren. Warren relentlessly regains his feet, presses once again. Galvao topples Warren again... and Warren gets back to his feet. The cycle continues. Warren finally separates with 1:30 left in the round. Warren lunges in, lands a nice straight right, then strangles Galvao's waist. Galvao defends. Warren backs off, then comes forward with strikes. Everything misses. Warren is visibly slower now with 20 seconds left. He presses forward with strikes, misses, but dumps Galvao at the end of the round. BloodyElbow.com scores it Marcos Galvao 10-9.

Round 2: Warren taking some damage early from Galvao, eating a few knees and blows. Galvao is attempting to counter Warren's rushes with knees. Galvao is getting tired, and we all know that Warren will be relentless to the end. Galvao landing some nice lefts and rights, and a huge knee as Warren attempts to clinch. Galvao eats a heavy right to the body as Warren comes forward once again. Galvao continues to stuff Warren in the clinch, very impressive. Galvao is dead tired now. Warren is attempting to dump Galvao, but Galvao's length is troubling. Galvao with another knee to Warren's granite chin. Wow.... another huge knee from Galvao. Warren is an absolute beast. He's eating knee after knee and eventually dumps Galvao with 0:30 seconds left. Warren isn't doing much, round easily goes to Marcos. BloodyElbow.com scores it 10-9 Marcos Galvao.

Round 3: Warren comes out hard in the third, pressing the action instantly. Galvao counters and clips Warren a couple of times, but Warren doesn't seem to care. Warren charges forward, taking down Galvao. Galvao attempts to escape, but Warren keeps him down. Galvao regains his feet after threatening with a submission. Warren takes down Galvao as Galvao visibly holds the fence. He lets go as the referee warns him. Warren in top control now. Warren smothering Galvao in wrestling in this round, but can he finish? Three minutes pass, round ends. Warren smothers Galvao for the rest of the round from the top. BloodyElbow.com scores it 10-9 Joe Warren, scoring the bouts 29-28 for Marcos Galvao.

Official scores: Judge Chuck Wolf has it 30-27, while judges Henry Gueary and Brooks Mason each see it 29-28 in favor of the winner by unanimous decision, Joe Warren.
http://www.bloodyelbow.com/2011/4/16...ry-and-results
---
Lightweight

Join Date: Oct 2006
Location: Vancouver BC
Posts: 1,981
OMFG! Marcos was robbed!
yeesh, didnt realize how bad the fix was in
Yeah, it's getting pretty disgusting in MMA. These judges aren't even trying to hide that the fights are rigged.

The amount of corruption in the sport is disturbing.

It makes horseracing look like the Professional Bowling Association.
---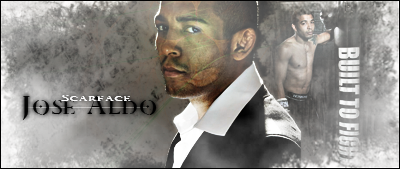 Banned
Join Date: Mar 2011
Posts: 82
I think Marcos Galvao should have gotten the decision, 29-28.

I think BFC underestimated Marcos and purposely put him up against Joe for Joe to use him as a stepping stone. BFC thought Joe will get an easy win to look good and go on to defend his title for whoever next for him.

Marcos is an unknown fighter in BFC, why would BFC put him against a champion. If Joe Warren wants to have a non-title match, why does it have to be Macro who hasn't even had 1 single fight in BFC. Why can't Joe fight someone who already has 2 or 3 fights in BFC?

Does anyone think Marcos was paid to "go easy" on Joe. I don't fight so I can't tell but does anyone think Marcos wasn't trying hard enough to stop Joe?
Go easy? He beat the dude.

Of course not.

Warren will never lose a fight if this corruptness continues because he's extremely difficult to knock out. He knows all he has to do is finish the fight and he'll get the decision.

Galvao landed two flush knees on the chin and a huge uppercut that rocked Warren and he still lost the 2nd round on some judges scorecard.
---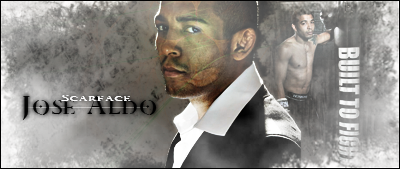 Banned
Join Date: Mar 2011
Posts: 82
I think Marcos wasn't aggressive enough when he had Joe rocked. I think Marcos could be more aggressive when Joe was rocked.

I think it should be 29-28 Marcos, Its very obvious that Marcos won the 1st 2, on the other hand Marcos lost the 3rd round big, he got beat up on the ground.

I'm actually very impressed with Macros, I thought he was bought in as a stepping stone for Joe to get an easy win.
---
Last edited by Coke; 04-17-2011 at

01:00 PM

.
Shame such a good fight would have to end with such a bad decision. At least Marcos probably has a lot of new fans. I think only the judges had him as the looser.
Banned
Join Date: Oct 2009
Posts: 7,811
Ok, now how was this fight a robbery?
Currently Active Users Viewing This Thread: 1

(0 members and 1 guests)
Posting Rules

You may post new threads

You may post replies

You may not post attachments

You may not edit your posts

---

HTML code is Off

---