vBookie Event

: Christian M'Pumbu vs Travis Wiuff (Bellator FC 55)
This event is over.
Bellator FC 55: Christian M'Pumbu vs Travis Wiuff
---
---
2 million on M'Pumbu!
---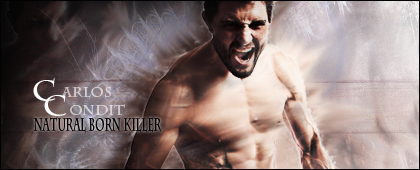 2012 FFL WINNER
CPL RECORDS
UFC 56-32-3 Strikeforce 10-4
Quote:
Round one: Wiuff shoots first thing, and gets the takedown. M'Pumbu holds butterfly guard for a bit, Wiuff moves to half guard. M'Pumbu is doing pretty good keeping Wiuff's arms tied up but Wiuff still manages some short hammerfists. M'Pumbu is cut already. Wiuff gets his hands free and slams M'Pumbu in the face, then M'Pumbu almost gets an armbar. He lets it go. They lay there a bit longer and the ref stands them up. Wiuff swings a couple of times then pins M'Pumbu on the cage and starts landing knees to the legs. End of the round. I give it to Wiuff, 10-9.

Round two: M'Pumbu swings and misses, Wiuff lands a good shot then eats one. They clinch, M'Pumbu lands a knee to Wiuff's face that staggers him. Wiuff goes for a takedown. M'Pumbu sprawls and lands some nice shots to Wiuff's head before Wiuff finally gets the takedown. Wiuff in half guard. He lands some elbows to M'Pumbu's face. M'Pumbu is trying to get an arm but can't. Wiuff lands some heavy gnp. M'Pumbu is working on a triangle, Wiuff picks him up and slams him. M'Pumbu holding full guard now, and Wiuff is still getting him with short elbows and hammerfists. M'Pumbu is pretty helpless at this point. Wiuff continues some gnp. End of the round, I gotta give it to Wiuff 10-9.

Round three: Wiuff moves forward with some little punches that miss. M'Pumbu is doing a lot of bakcing up, then lands a nice shot that has Wiuff thinking about another takedown. They clinch, Wiuff with an uppercut that is answered by a knee. M'Pumbu with another uppercut, and several more good shots. Wiuff trying to taunt, and M'Pumbu is landing. Wiuff clinches up on the cage, but M'Pumbu moves away. m'Pumbu lands a right that really staggers Wiuff. M'Pumbu moves in to finish, some nasty gnp, but Wiuff stands up and gets a single immediately. M'Pumbu holding half guard. Wiuff looks exhausted but is still trying to finish. He lands short hammerfists and some body shots. End of the fight. I think I'd give it to Wiuff 29-28...

Travis Wiuff def. Christian M'Pumbu via unanimous decision
http://www.bloodyelbow.com/2011/10/2...ay-and-results
---
Damn. I meant to put some creds on Wiuff but I just woke up. I think M'Pumbu is a one nore pony and isnt even that good at that particular note.
2 million creds down the drain
---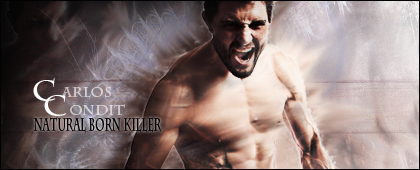 2012 FFL WINNER
CPL RECORDS
UFC 56-32-3 Strikeforce 10-4
Currently Active Users Viewing This Thread: 1

(0 members and 1 guests)
Posting Rules

You may post new threads

You may post replies

You may not post attachments

You may not edit your posts

---

HTML code is Off

---