Bellator 61 Pick 'em
---
Sign up here if you would like to pick MMA fights in a league competition against other forum members. Bellator's next show is Friday, Mar. 16th. If St.Paul Guy signs up he will defend this:
How to Pick
We are picking every fight from the main card of Bellator 61, and whichever 2 prelim fights you choose (6 picks total), and send them to me in a private message by 6 PM on fight night EST:
Quote:
MAIN CARD (Pick All)

Maiquel Falcao vs. Norman Paraisy
Brian Rogers vs. Vitor Vianna
Vyacheslav Vasilevsky vs. Victor O'Donnell
Giva Santana vs. Bruno Santos

Under Card (Pick 2)

Brent Taylor vs. Josh Quayhagen
Trey Houston vs. Jeremiah Riggs
Derrick Krantz vs. Eric Scallan
Jeremy Myers vs. Jason Sampson
Quote:
Select the correct fighter: 10 points
Select the correct method of win: 5 points
Method includes Submission, KO/TKO and Decision.
Select the correct round of win: 3 points
If you select the fight to end by decision then you must choose either unanimous, split or majority instead of a round. If you want to predict a rare outcome such as a DQ or a draw you may do that as well. For the DQ, include the name of the winning fighter and the round it occurred, and for a draw include the type of draw the decision was (unanimous, split or majority).

In addition you can earn bonus points for EACH fight by putting the fights in order from your most confident pick to your least confident when you PM them. If there are 10 fights on the card then your most confident pick could earn you an extra 10 points if you get it correct.
If anyone has any questions, post them here or send me a pm.
Main Event

St.Paul Guy (6-3) vs pipe (5-1-1)

Main Card

SmackyBear (6-3) vs Bknmax (6-5)
Dan9 (0-1) vs HitOrGetHit (1-2)
kantowrestler (1-9-1) vs Icemanforever (0-0)


Members signed up:

Dan9
SmackyBear
Icemanforever
HitOrGetHit
hixxy
kantowrestler
St.Paul Guy
pipe
Bknmax
dudeabides

---
im in
---
Member of the Anti-Fitching Society. Stop Fitching and Fitchery in MMA now!
-------FREE CHARLIE Z-------
FFL
'Roudy' Ronda Rousey, Fabricio Werdum, Vyacheslav Vasilevsky, Eric Koch, Alexander Sarnovsky
Yep. Me vs. Pipe for the title.

Good luck.
---
Sig credit: MC
~ Lifetime Membership sponsored by RustyRenegade ~
I'm in to continue building my record!
---
The Emoticon Guy
Im in, and will make my picks this time!
---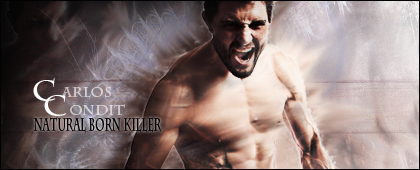 2012 FFL WINNER
CPL RECORDS
UFC 56-32-3 Strikeforce 10-4
Join Date: Jun 2009
Posts: 20,899
Time to get back on track. I'm in!
Oh and if you don't pick Kamikaze to win his fight...
Amateur
Join Date: Oct 2010
Posts: 173
I'm in.....your all gonna wonder how you ever won a fight now that im playing!
I'm in. Need to start back on the road to the title.
---
Some people think that they can convey either a philosophy on life or a complex political statement using a signature on the internet. I'm not one of them.

The matchups are updated in the first post, St.Paul Guy defending against pipe is on!
Got a few awesome matches on the main card too. If anybody else wants to sign up, just do it before the fights start at 6 pm Friday night. That's when the picks are due too. Welcome to the game, Iceman, let us know if any ?'s. Watch out for late card changes after the weigh in's (like last week). You can send the picks again if they do that.
---
Currently Active Users Viewing This Thread: 1

(0 members and 1 guests)
Posting Rules

You may post new threads

You may post replies

You may not post attachments

You may not edit your posts

---

HTML code is Off

---