King Mo signs with Bellator.....
---
....And TNA Wrestling.... >.>
Quote:
For Muhammed "King Mo" Lawal, a guaranteed deal is worth far more than a hypothetical one.
In fact, the former Strikeforce light-heavyweight champion said his new MMA and pro-wrestling contracts were better than anything he could imagine elsewhere, including the UFC and Strikeforce.
So the 31-year-old will happily join the Spike TV family when he makes his TNA Wrestling debut this summer and his Bellator MMA debut in early 2013.
Lawal and company officials today held a media call to make an official announcement about the unique deal, which will see the fighter simultaneously split time between the Bellator cage and TNA Impact Wrestling ring.
Strikeforce released Lawal in March after he criticized a Nevada State Athletic Commission representative following his March 27 hearing to answer for a failed drug test. UFC president Dana White recently mentioned the possibility of Lawal returning to the Zuffa family, but as far as the fighter is concerned, that option was off the table.
"Let's put it like this: That door is closed," Lawal told MMAjunkie.com (
www.mmajunkie.com
). "It's plain and simple. That door is closed, man.
"I'm not going to wait for nobody. If somebody comes to me with something that is good and a great deal, I'm going to take the best deal. And right now, the Bellator deal is the best deal you can possibly get. With Bellator and Impact Wrestling, that's the best deal you can possibly get, and I took it."
Lawal, who's on the mend following a recent ACL surgery and staph infection, will soon begin his pro-wrestling training in Louisville, Ky. Tonight, he joins "MMA Uncensored Live" on Spike TV, and he'll help call the action for tomorrow's Bellator 68 event in New Jersey. Then in January, he's expected to join a Bellator season-eight light-heavyweight tournament. If victorious, he'll get his title shot in the Viacom-owned promotion, which currently airs on MTV2 before its move to Spike TV in 2013.
"I will enter the tournament, I will win the tournament, and I will get that belt," Lawal, a former amateur wrestling standout, said. "That's what I'm going to do.
"I'm going to knock out people in the cage and hit people with chairs in the ring. Either way, I'm winning."
Terms of the deal weren't disclosed. However, both TNA Entertainment president Dixie Carter and Bellator CEO Bjorn Rebney suggested Lawal's relationship with Spike TV will stretch for years.
And as for the combination of "real" MMA and "fake" wrestling – something that dogged Brock Lesnar when he joined the UFC after a career in the WWE – Rebney has faith.
"I have an amazing amount of trust in the MMA fan base ... and their ability to realize what mixed martial arts is and realize what professional wrestling is, and understand we found a guy in Mo who can transcend both of those different environments simultaneously," he said. "I think when fans see what comes out – vis-a-vis Spike and they see what Mo is going to do at Impact and what Mo is going to do at Bellator, and that it's going to happen at the same time ... with him – I think it's going to work beautifully.
"I think he's going to be able to transcend and jump from one to another. He's going to get a lot of frequent-flyer miles, and when this all stops in about four years, he'll be able to take his family wherever they want to go."
http://mmajunkie.com/news/28642/king...zuffa-deal.mma
And my interest in King Mo has just officially died, this guy just proved he's not in this to be the best.
---
2013 VIP FFL Champion
THE DRAGON RIDES AGAIN - 12/20/14
Machida - Alves - Cruz - JDS - Weidman - Condit - Pettis - Edgar - Cowboy - Dodson - Okami
Quote:
Originally Posted by
TheLyotoLegion
View Post
I kinda agree but Mo strikes me as the kind of guy who would be happier as the big fish in the small pond.
---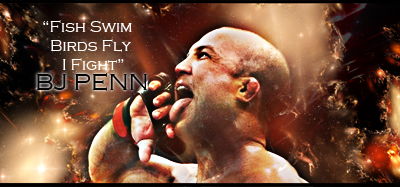 "If you get hit and it hurts hit him back you not knocked out yet."-Joe Doerksen
The Toxic Terrors (FFL)
Demetrious Johnson*Eduardo Dantas*Emanuel Newton*Will Brooks*Michael Page
Maybe not the best thing for his MMA career but financially it sounds pretty good. Time is money and you cant sit around waiting on another man to decide your fate.
I love Mo. Hope he's making good money and having fun.
I'm more excited for his debut in TNA than Bellator. Bellator's LHW champion literally just lost a wide decision to a guy King Mo knocked out in 2 minutes when he just started training.
---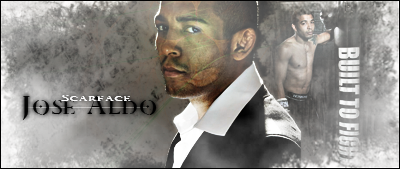 Currently Active Users Viewing This Thread: 1

(0 members and 1 guests)
Posting Rules

You may post new threads

You may post replies

You may not post attachments

You may not edit your posts

---

HTML code is Off

---