Bellator 72 Pick 'em
---
Sign up here if you would like to pick MMA fights in a league competition against other forum members. Bellator's next show is Friday, Jul. 20th. If Dan9 the champ signs up he will defend this:
How to Pick
We are picking every fight from the main card of Bellator 72, and whichever 2 prelim fights you choose (7 picks total unless the card changes), and send them to me in a private message by 7 PM on fight night EDT. Because Bellator has so many card changes you might want to wait until after the weigh in's to make your picks, but you can always change your picks if they change these fights:
Quote:
MAIN CARD (Pick All)

Karl Amoussou vs. Bryan Baker
Rudy Bears vs. Paul Daley
Emanuel Newton vs. Attila Vegh
Tim Carpenter vs. Travis Wiuff
Waachiim Spiritwolf vs. Marius Zaromskis

PRELIMINARY CARD (Pick 2)

Ben Saunders vs. Brian Warren
Raul Amaya vs. Kenny Moss
Matt McCook vs. Shanon Slack
Paul Barrow vs. Jason Carapelluci
Ryan DeRocher vs. Julien Williams
If anyone has any questions, post them here or send me a pm. If two people call out each other as an opponent it will be on!
Main Card

pipe (12-4-1) vs hixxy (5-8-1)
kantowrestler (4-15-1) vs IcemanCometh (0-0)

Members signed up:

pipe
kantowrestler
IcemanCometh
hixxy
dudeabides

---
Sign me up for this one dudes.
---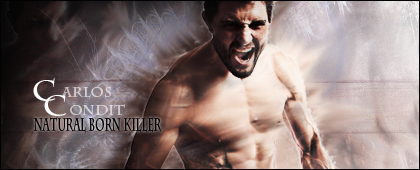 2012 FFL WINNER
CPL RECORDS
UFC 56-32-3 Strikeforce 10-4
I'm in again.
---
The Emoticon Guy
Thanks to the 3 who signed up, will put the matchups tomorrow to give people more time to sign up.
---
Im in then
---
Member of the Anti-Fitching Society. Stop Fitching and Fitchery in MMA now!
-------FREE CHARLIE Z-------
FFL
'Roudy' Ronda Rousey, Fabricio Werdum, Vyacheslav Vasilevsky, Eric Koch, Alexander Sarnovsky
This is looking to be a good fight.
---
The Emoticon Guy
I put the two matchups we have so far in the OP, top of the page. Thanks for playing dudes. One fight from the undercard did not have either guy at the weigh in's today (Chris Barnett vs. Tom Sauer) if you are wondering why they took that one out. I couldn't find info on the fight still going on, so if its one of those same day as the fight weigh in deals and you want to still pick that one go ahead. We can take more sign up's til 7 pm Eastern tomorrow night, midnight GMT... same time your picks are due.
---
Sorry a little confused since Barnett vs. Sauer is off the card do we still have to pick two prelim fights?
---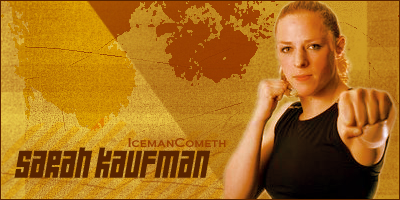 Yeah, it was picking 2 of 6 prelims, now it's 2 of 5.
---
Currently Active Users Viewing This Thread: 1

(0 members and 1 guests)
Posting Rules

You may post new threads

You may post replies

You may not post attachments

You may not edit your posts

---

HTML code is Off

---