Tyson Nam knocks out Bellator champ Eduardo Dantas at Shooto Brazil 33
---
Quote:
[IMG]http://mmajunkie.com/dyn/images/fighters/eduardo-dantas-3.jpg[/IMG
]
Bellator officials knew the risks, and unfortunately, it resulted in a worst-case scenario.
Team Quest fighter Tyson Nam (12-4) knocked out Bellator bantamweight champion Eduardo Dantas (14-3) Saturday at "Shooto Brazil 33: Fight for BOPE 2" in Brazil.
Bellator granted permission to Dantas, who's cracked the division's top 10 during his recent Bellator title reign, to fight outside the organization in order to avoid an extended layoff.
Shooto Brazil 33 took place at a private venue and served as a fundraiser for Batalhao de Operacoes Policiais Especiais (Special Police Operations Battalion), Rio de Janeiro's military special forces.
Nam, who kept the fighting standing, pushed the pace and traded heavy punches in the fight. When Dantas pushed forward with a series of knees, Nam instantly dropped him with a counter right hand that left his opponent unconscious.
The stoppage, which came at the 1:40 mark of the opening round, left the crowd in stunned silence. Nam immediately left the ring (and venue) as Dantas remained asleep on the canvas.
Bellator Chairman and CEO Bjorn Rebney, who currently has Dantas slotted to fight recent tourney winner Marcos Galvao on Nov. 2 in a Bellator 79 title fight, said Dantas' situation isn't necessarily unique.
"Dantas wanted to fight (in Brazil),"
Rebney told MMAjunkie.com (
www.mmajunkie.com
) on Friday.
"He called us, and I had no problem with that. I let Hector (Lombard) fight (outside the organization) when he was here. I let Eddie (Alvarez) fight overseas. I've let Alexander Shlemenko fight four or five times outside the organization.
"Dantas is going to stay sharper fighting than not fighting, so I wanted him fighting."
MMAJunkie
Exactly why UFC fighters are and will stay exclusive.
Yep.

Saw it live.

Pretty ridiculous loss.

Although eventually Dantas should still be a top 5 BW.


The thing is, there's way too big of a deal being made about it.


All of like 15 people probably saw the fight, so it's not exactly going to hurt Bellator.
---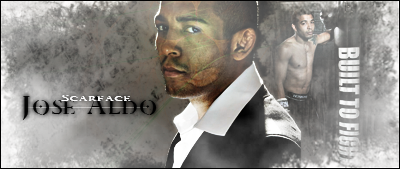 i loled

bellator has not learned its lesson yet.

hopefully when they get on spike they can put on enough shows and keep their champs busy enough that they wont need to fight in other orgs to stay active.
---
JUST SCRAP
Quote:
Yep.

Saw it live.

Pretty ridiculous loss.

Although eventually Dantas should still be a top 5 BW.


The thing is, there's way too big of a deal being made about it.


All of like 15 people probably saw the fight, so it's not exactly going to hurt Bellator.
Yeah but now Joe Silva is likely running to sign Nam so that they can get him in the octagon and have Rogan repeat about 100X a fight how excited he is that this guy is debuting in the UFC after knocking out the Bellator champ in just over a minute.
---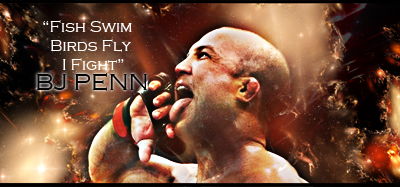 "If you get hit and it hurts hit him back you not knocked out yet."-Joe Doerksen
The Toxic Terrors (FFL)
Demetrious Johnson*Eduardo Dantas*Emanuel Newton*Will Brooks*Michael Page
That'd be pretty stupid, and would suggest that the UFC feels that Bellator is some kind of threat to them.

No one seriously thinks Nam is a contender or even that he's better than Dantas.

Dantas was overconfident and got caught.


Although I have heard twitter rumblings that Nam is almost signed to the UFC.
---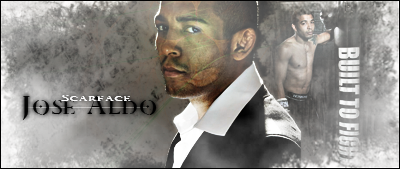 Thought this might be relevant to him signing with anybody:
Quote:
Tyson Nam's stunning knockout of Bellator champ Eduardo Dantas has drawn interest from major promotions, according to his trainer.
But that interest could drag Nam into a legal fight – with Bellator Fighting Championships.
"I think it sucks that we have a situation where it's not really about anything other than controlling the public relations image of an organization that was damaged because of their own negligence," trainer Phil Claud told MMAjunkie.com (
www.mmajunkie.com
).
According to Claud, Bellator thought Nam would lose a fight with Dantas at a benefit for Brazil's special police force this past Saturday in Rio de Janeiro. When he instead knocked the Bellator champ out in the first round, the promotion moved in to protect its losses.
"There's no way they sent Tyson to fight up in Brazil … if they thought he was of value to their organization," Claud said. "Now he wins that fight, and now they're saying, 'We want you to play our game, or we're not going to help advance your career.'"
Nam, as it turns out, was a Bellator fighter long before he KOd Dantas. At issue is whether he still is.
"People just need to put a little bit of human morale back into their life to let bygones be bygones," Nam said. "I was pretty much a sacrificial lamb going up to Rio. After that happened, people want to take ownership of something they don't really even have."
Claud, who works with Nam at Portland, Ore.'s Sports Lab, said Bellator signed his fighter in March as short-notice replacement in the promotion's season 6 tournament and pulled the fighter when original participant Rodrigo Lima was instead able to compete. Bellator then promised Nam a spot in the season 7 tournament, according to Claud, but in June sent an email informing the fighter's reps that the competition had been canceled and he was released from his contract.
Now, the trainer said Bellator is threatening to sue as Nam fields offers from competing promotions. Bellator has offered Nam a spot in the promotion's next tournament, which is expected to take place in spring of 2013, but Claud is against signing onto another competition after two promised slots fell through.
And he said Bellator won't guarantee Nam regular fights on a standard multi-bout agreement, which would see him fight individual opponents at events.
"Bellator is basically saying that they want to sit on Tyson," Claud said. "They want him to go into the tournament, which would not be matching the other fight agreements. We don't want to go into the tournament. This is the third tournament that's been promised to Tyson. Basically, they were saying if you don't (sign the tournament contract), we'll give you an individual fight deal sitting on [him] for a year."
The dispute stems from a clause in Nam's contract that gives Bellator matching rights on offers from other promotions 18 months after its expiration. Now that the fighter is a hot commodity, Claud said, it gives Bellator undue leverage in controlling the fighter's future.
"The issue with Bellator is that they had no idea who they had," he said. "They hadn't seen him fight in a year. They knew he was a solid kid that wasn't going to embarrass them and be a total can, but they had no idea what this kid has been doing for the last year. That's my opinion."
Bellator officials declined comment on this story. During a media day this week, Bellator CEO Bjorn Rebney did say the practice of allowing champions to fight in outside organizations is being phased out as the promotion nears its crossover to Spike TV.
"We're going to have so many more tournaments per season that the necessity of having guys fight outside the organization won't be there anymore," he said.
Claud said some of the promotions interested in Nam have vowed to challenge any legal action against the fighter if he signs a new contract. But at the moment, Nam and Bellator apparently are at a standstill.
"A couple organizations are very interested and saying, 'Sign with us, and let Bellator make a legal move,'" Claud said. "We've asked very nicely and professionally for Bellator to do the right thing and let Tyson move on with his career.
"We're not necessarily opposed to fighting in Bellator, but we want to make sure that he has the ability to advance his career and make the best of his opportunity."
The trainer said the situation could have been avoided if Bellator had simply put Nam to work.
"If they would have fought us in the tournament, we'd have no problems. But they didn't. You can't sign a guy in April and not fight him for a year and expect him to pay his rent and keep motivated in this sport.
"The real issue here is, we have no problem with Bellator. We have a problem with the contract no enabling Tyson to grow in the sport. We want another big fight. We want to prove that wasn't a lucky shot. We want to prove that Tyson is a world-class fighter."
Source
.
I've hated Bjorn Rebney for quite some time. Stuff like this makes it worse.
---
Some people think that they can convey either a philosophy on life or a complex political statement using a signature on the internet. I'm not one of them.

Quote:
Thought this might be relevant to him signing with anybody:
Source
.
I've hated Bjorn Rebney for quite some time. Stuff like this makes it worse.
thats some shit right there for sure. now that their boy got kod they wanna sign him? lol. rebney continues to make dumb moves.
i really thought they would learn when villa ruined thier champ warren when they allowed him to fight in non title bouts-and again when jason vorhees (travis wiuff) upset m'pumbu, but now they just went full retard and are trying to hold contracts over fighters they clearly did not want.
long story short. sign to fight, get cancelled on, signed to fight again, same old shit. get released by email, ko champ, get sued......lol.
---
JUST SCRAP
Currently Active Users Viewing This Thread: 1

(0 members and 1 guests)
Posting Rules

You may post new threads

You may post replies

You may not post attachments

You may not edit your posts

---

HTML code is Off

---