Quote:
Originally Posted by
TheLyotoLegion
View Post
hahah I'm starting to see it myself
NO! You think?!
---
The Emoticon Guy
I've never seen a fighter as timid as Aliev. He literally pulled guard to avoid a flying knee. WTF is that?
---
Will make predictions for credits. Please, I'm so broke.
Horrid standups from Dean. Being gamed by a fighter and hometown fans...bush league shit.
---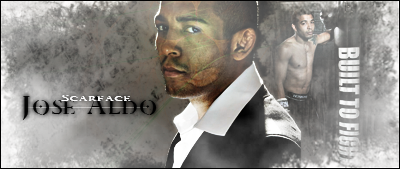 Yea that was f*cked. Although timid, Sultan clearly won the 1st and 3rd.
---
Will make predictions for credits. Please, I'm so broke.
Eh, Aliev deserved to lose for fighting so timidly. In the exchanges, he'd just back up like he was afraid, and then he'd just take down Marshall and hold onto him hoping to rack up points. Then in the final 10 seconds, he just flops to his back accepting that he probably won a very uninspiring decision. Marshall's punch at the end of the round > Aliev's entire offense and defense in the third round in my opinion. He didn't fight like a fighter, he fought like he was afraid of Marshall and didn't show much heart. That's just my opinion and whether you scored the fight for Aliev or not, it's almost karma that he lost. I almost laughed and I hope this teaches him a lesson.

Besides, being afraid of Marshall? Are you serious? How does he expect to make an impact against the elite if he has to fight like a coward against a guy like Doug Marshall who was throwing only power punches, one at a time. Aliev should be embarrassed that he had to fight like that. He didn't come to fight and it cost him the win. I'm sure he will learn from this.

EDIT: Lol at Frodo falling like he got shot when getting kicked in the nuts by Sandro. He's very dramatic about this, I don't think I've seen someone be this bad since Gonzaga vs. Tuchscherer.

EDIT: Wish someone would post so I could again, haha. Very intense grappling battle between these too. Awesome submission defense from Sandro, I thought Frodo had him with the arm bar and kimura. Also that fire mans carry.. And good submission defense from Frodo too when escaping that arm triangle. Very good fight.
---
Psalm 30:5 "For his anger endureth but a moment; in his favour is life: weeping may endure for a night, but joy cometh in the morning."

Top 3 Favorite Fighters
1. Chuck "The Iceman" Liddell
2. Glover Teixeira
3. Demian Maia
Why is there a week off?
---
The Emoticon Guy
Doug Marshall is an arsewipe. Talking smack after being gifted a decision. Nothing more than an overly tattooed, meathead of a fighter with nothing to offer outside of a power punch.
Well a win's a win, especially in the Bellator tournament system. There maybe a time that Aliev may get a chance at vengeance but not now. Right now Marshall's going to get a finals match and if he wins he gets a title shot, if not Aliev probably get's a chance at vengeance.
---
The Emoticon Guy
Currently Active Users Viewing This Thread: 1

(0 members and 1 guests)
Posting Rules

You may post new threads

You may post replies

You may not post attachments

You may not edit your posts

---

HTML code is Off

---