Bellator 89 Pick the Card
---
Bellator FC 89 takes place in 7 days February 14th at 8:00 PM Eastern. If you would like to compete against other forum members picking the winners for this card, send me a pm with your choices for the 10 fights before the event starts. If they add anymore fights to the card try to send picks for the new ones. Whoever gets the most right will receive 500,000 credits, and if you get 10 out of 10 it will be doubled.
Quote:
Eduardo Dantas vs. Marcos Galvao
Dan Cramer vs. Brian Rogers
Brett Cooper vs. Norman Paraisy
Doug Marshall vs. Andreas Spang
Mike Maldonado vs. Tim Goodwin
Johnny Buck vs. Chris Mierzwiak
Kyle Bolt vs. Joe Pacheco
Sultan Aliev vs. Mikkel Parlo
Aaron Johnson vs. Brennan Ward
Mont McMullens vs. David Mejia
Picks sent by:
kantowrestler
IcemanCometh
---
MMA Fanatic
Join Date: Feb 2013
Posts: 2
Sign me up!
---
The Emoticon Guy
Bellator 89 pick results for...
kantowrestler
Quote:
Eduardo Dantas
Dan Cramer
Brett Cooper
Doug Marshall
Nathan Davis
Johnny Buck
Kyle Bolt
Sultan Aliev
Aaron Johnson
Mont McMullens
Total right 7 out of 10
IcemanCometh
Quote:
Eduardo Dantas
Brian Rogers
Brett Cooper
Doug Marshall
Tim Goodwin
Chris Mierzwiak
Kyle Bolt
Mikkel Parlo
Brennan Ward
David Mejia
Total right 4 out of 10
Here were the fight results...
Quote:
TIM GOODWIN VS. MIKE MALDONADO
Result: Mike Maldonado def. Tim Goodwin via unanimous decision (30-27, 29-28, 30-27)

JOHNNY BUCK VS. CHRIS MIERZWIAK
Result: Johnny Buck def. Chris Mierzwiak via unanimous decision (29-28, 29-28, 29-28)

KYLE BOLT VS. JOE PACHECO
Result: Joe Pacheco def. Kyle Bolt via TKO (elbows) - Round 2, 4:02

SULTAN ALIEV VS. MIKKEL PARLO
Result: Sultan Aliev def. Mikkel Parlo via unanimous decision (29-28, 29-28, 29-28)

AARON JOHNSON VS. BRENNAN WARD
Result: Aaron Johnson def. Brennan Ward via submission (armbar) - Round 1, 0:15

DAVID MEJIA VS. MONT MCMULLENS
Result: David Mejia def. Mont McMullens via TKO (strikes) - Round 1, 4:15

DOUG MARSHALL VS. ANDREAS SPANG
Result: Doug Marshall def. Andreas Spang via KO (punch) - Round 1, 3:03

BRETT COOPER VS. NORMAN PARAISY
Result: Brett Cooper def. Norman Paraisy via unanimous decision (30-27, 30-27, 30-27)

DAN CRAMER VS. BRIAN ROGERS
Result: Dan Cramer def. Brian Rogers via unanimous decision (29-28, 30-27, 29-28)

EDUARDO DANTAS VS. MARCOS GALVAO
Result: Eduardo Dantas def. Marcos Galvao via KO (punch) Round 2, 2:01.
Link
Thanks for playing again. And the winner tonight is ... the same guy 2 weeks in a row, kantowrestler. Congrats on the 500,000 credits. Stop picking so well though, seriously, you're scaring away the competition that isn't as brave as IcemanCometh.
Bellator 90 with Rad vs Sham FW final and four other semi's is in a week if anybody wants to play.
---
I will break my recent run of bad luck...I am due!
---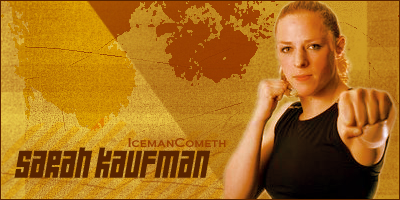 Well I basically just broke a streak as well so good luck.
---
The Emoticon Guy
Currently Active Users Viewing This Thread: 1

(0 members and 1 guests)
Posting Rules

You may post new threads

You may post replies

You may not post attachments

You may not edit your posts

---

HTML code is Off

---