Rampage Jackson signs with Bellator
---
http://www.mmamania.com/2013/6/4/439...pike-tv-viacom
Quote:
Sorry, ONE FC, not this time.

Former Ultimate Fighting Championship (UFC) Light Heavyweight Champion Quinton Jackson isn't hanging up his mixed martial arts (MMA) gloves just yet, despite his love for the "sweet science."

In fact, "Rampage" will now ply his trade in Bellator MMA, widely-perceived as the number two promotion in all of cagefighting, thanks to a big-time television deal with Spike TV and Viacom.

MMA Fighting has the report:

According to those same sources, Jackson's new deal will be similar to the one "King" Muhammed Lawal signed with the promotion last year, which gave him the opportunity to appear on TNA Impact Wrestling programming on Spike TV. Jackson has flirted with the idea of pursuing a pro wrestling career in the past, and it seems as though he will soon get a chance to showcase himself as a sports entertainer.
Big fish small pond sounds like something Jackson would want. If Bellator doesn't put Mo/Rampage together though then they are just wasting opportunity. Mo has crashed and burned so far and with Rampage's give a **** factor rapidly declining it unlikely he will live up to his potential. Make the fight because there is bad blood and people want to see it.
---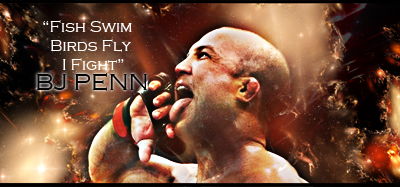 "If you get hit and it hurts hit him back you not knocked out yet."-Joe Doerksen
The Toxic Terrors (FFL)
Demetrious Johnson*Eduardo Dantas*Emanuel Newton*Will Brooks*Michael Page
I was hoping to see Rampage in Japan. I have been wanting to see Rampage vs Cro Cop in Japan, even still. That or Rampage vs Melvin Manhoef.
---
2013 VIP FFL Champion
THE DRAGON RIDES AGAIN - 12/20/14
Machida - Alves - Cruz - JDS - Weidman - Condit - Pettis - Edgar - Cowboy - Dodson - Okami
Quote:
Originally Posted by
TheLyotoLegion
View Post
Newton would probably knock out Sonnen as well.
Rampage Moving to Bellator!
---
Holy crap, I was not expecting this!
http://www.bjpenn.com/quinton-rampag...-bellator-mma/
Quote:
Quinton Jackson (32-11) has been relatively quiet lately as the often outspoken former light-heavyweight champion opted not to renew his UFC contract after his last bout, a losing effort against Glover Teixeira, his third in a row.
Now, the 34-year old Tennessee native has signed a contract with Bellator MMA, per sources close to the staff at MMAFighting.com.
A deal with Bellator for Jackson could be similar to that of Muhammed Lawal's, who signed to Bellator last year, in that along with the contract with Bellator, comes a deal with TNA wrestling to make an appearance on a broadcast of the popular pro-wrestling show.
Rampage posted a picture Monday of himself holding his iconic chain that he famously wore around his neck as he made his way to the Octagon or Pride ring.

The caption of the photo?:
"It's gonna feel good putting this chain back on… Big news coming real soon."
The contract has been confirmed by Bellator executives to MMAFighting.com's Ariel Helwani who said that Bellator called it a "monumental, multi-year" partnership via Helwani's official Twitter account.
edit: just saw this was in bellator section too. Oops!
---
mad props: Toxic
I think he'll do well, you know on the wrestling show...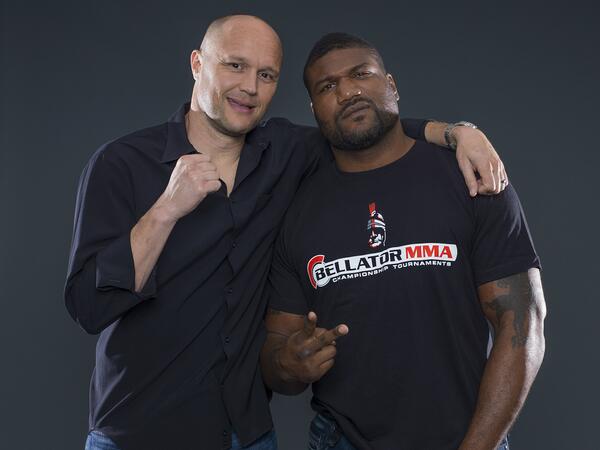 ---

Join Date: May 2008
Posts: 11,322
Rampage is just a glorified can these days, he may as well make some good money doing it I guess.
---
Pretty amazing deal for rampage, I heard he also gets a reality show on spike tv.
---
___________________________________
May as well. He's a bum at this point, but the biggest name Bellator has by a landslide. My guess is that (pathetically enough, and this is coming from a wrestling fan) Rampage will fight King Mo, and then the loser will defeat the winner in TNA.
---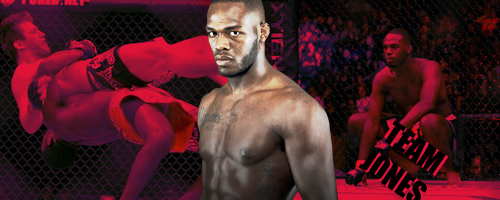 Join Date: May 2008
Posts: 11,322
King Mo vs Rampage in TNA after Rampage tries to get out of his TNA/Bellator contract as he got beat by Bellator mid-card guys. Bellator/TNA say ok, hold an event in Montreal and screw Rampage out of a win
---
Currently Active Users Viewing This Thread: 1

(0 members and 1 guests)
Posting Rules

You may post new threads

You may post replies

You may not post attachments

You may not edit your posts

---

HTML code is Off

---