Fight Masters
---
Anyone excited to see what the show is like? I know that I am, I watched the sneak peak 11minute video, and I think that this going to be a great show with more focus on the fights than the drama like the TUF. Plus it has a great coaching cast, even though I can't stand Joe Warren lol
heres the 11minute sneak peak
http://www.mmajunkie.com/news/2013/0...-debut-episode
Well, the first episode was not bad. Handful of fights with some decent action. The level of reality tv in the fighters fighting then interviewing with then selecting coaches and camps is kinda interesting I guess. Don't know if it's gonna catch on really well though, we'll see.
The coaches got to do my MMA watching dream except that it was Bellator wannabe's not UFC fighters in a PPV event... pulling your easy chair up to the cage to watch up close, and they were raised up to cage floor level too.
Here's how the fights went in the first episode if anybody would rather read than watch (they're already replaying it)
Quote:
FIRST ELIMINATION FIGHT: Chip "The Surgeon" Pollard (7-4) vs. Tim "The Ginga Ninja" Welch (9-4).

The pair trade jabs to open, feeling out the distance as they move well around the cage. Pollard looks the faster fighter to open, but Welch lands clean with a right-left combo that sends Pollard to the floor. Welch pounces with a few follow-up shots, and he's awarded the first-round knockout.

COACH SELECTION: Welch elects to become the first member of Greg Jackson's team.

* * * *


SECOND ELIMINATION FIGHT: Eric "Easy E" Scallan (11-4) vs. Chris "The Action Man" Curtis (7-3)

Scallan kicks the body early as Curtis is trying to touch gloves. Curtis answers immediately with a flash knockdown on a straight and another on a knee shortly after. But Scallan answers back with several takedowns in a round that's aired in highlight form. The second frame is also shortened, but it shows Scallan again working to control the positioning. At the end of two rounds, Scallan is awarded a majority decision.

COACH SELECTION: Behind the scenes, Joe Warren admits he's not sure Scallan is a proper fit for his squad. Unaware of that concern, Scallan elects to become the first member of Warren's team.

* * * *


THIRD ELIMINATION FIGHT: Brendan "Tiny Shorts" Tierney (10-5) vs. Nick "The Phoenix" Barnes (6-0)

An aggressive Barnes opens with a flurry and drives through a takedown on his larger opponent. Tierney turns for a leg, and while the submission won't come, he does escape to the feet. Barnes fires punches on the restart, but Tierney moves to a Thai clinch and drops his foe with big knees. Tierney immediately moves to the back and looks for a series of submissions. Barnes somehow survives the tight hold and sweeps to the back, where he earns an impressive rear-naked choke finish.

COACH SELECTION: Frank Shamrock offers up the hard sell, and Barnes bites. He's the first member of Shamrock's team.

* * * *


FOURTH ELIMINATION FIGHT: Darryl "Devastating" Cobb (6-6) vs. A.J. "Pinoy Punisher" Matthews (6-2)

Cobb opens with a power-based game, firing heavy strikes and driving in for a takedown. Matthews answers back in the second frame with hard kicks on the feet and nearly securing the back. With the score even, the pair moves to a third frame. Matthews gets a key takedown and spends much of the frame there, earning him the fight by decision.

COACH SELECTION: Matthews hears positive feedback from all four coaches but ultimately elects to become the first member of Randy Couture's team.

* * * *


FIFTH ELIMINATION FIGHT: Josh "Quay" Quayhagen (6-1) vs. Chris "The Cleveland Assassin" Lozano (10-3)

Lozano seems to outmuscle Quayhagen in the opening frame. A tired Quayhagen tries valiantly to answer, but Lozano takes him to the floor and pummels his face until the final bell in a brutal beatdown.

COACH SELECTION: All four coaches have positive words for Lozano after the impressive performance. Greg Jackson has an inside track with past experience training Lozano, but the fight elects to get a new look and chooses to become the second member of Shamrock's team.
http://www.mmajunkie.com/news/2013/0...medium=twitter
---
So how was the first episode? Seems like an interesting concept but I can't stand any of the coaches except for Warren. I imagine they'll take up majority of the show so it'd be hard to ignore them.
---
Will make predictions for credits. Please, I'm so broke.
Did anyone else notice the looks couture an shamrock gave warren when he said they had never been in the Bellator cage and hoisted that belt? I can't believe he said that shit to two incredibly accomplished fighters and they both looked like they were getting trolled
Sent from
Verticalsports.com App
---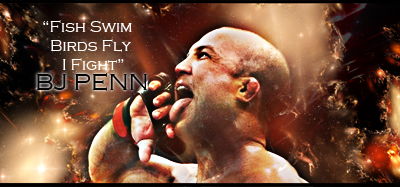 "If you get hit and it hurts hit him back you not knocked out yet."-Joe Doerksen
The Toxic Terrors (FFL)
Demetrious Johnson*Eduardo Dantas*Emanuel Newton*Will Brooks*Michael Page
I am curious to see how Joe Riggs does?
---
Veni, vidi, vici, I came, I saw, I conquered- Julius Caesar
Currently Active Users Viewing This Thread: 1

(0 members and 1 guests)
Posting Rules

You may post new threads

You may post replies

You may not post attachments

You may not edit your posts

---

HTML code is Off

---