Colossal-weight
Join Date: Jan 2010
Posts: 9,844
LOL, Askren is screwed. Bellator would probably like to keep him, but they won't offer him the contract he probably thinks he deserves. And the UFC I doubt is head over heels about bringing in a pure wrestler with little finishing skill and pillow punches from top.
Megaweight
Join Date: Mar 2007
Posts: 5,499
Quote:
Originally Posted by
Liddellianenko
View Post
I don't think anyone short of GSP or Koscheck is stopping his shot in the UFC WW div.

Condit, Diaz, Maia and Shields would all be dangerous from their backs even after being taken down though.

Lawler, Kampmann, Saffediene, and Rory are getting taken down and beat up all night. Ellenberger might make it competitive but I still think Askren out wrestles him.
Some of them I agree with you on, but I was thinking Lawler, Rory, Ellenberger and Shields would all either stop his shot or go for it first. But honestly, I don't know, that is why I (like my opinion matters) think it would be worthwhile for him to come over to the UFC. But I don't want to hear about any "I want an immediate" title shot crap. Let him beat a couple of UFC fighters to prove he can hang first. His fighters defeated list is like a who's who of 'Who?'.
Join Date: Jun 2009
Posts: 20,774
Quote:
I dont know about Maia. He seems to forget were his bread is buttered. One sub in 10 fights and other than that wierd fight with Fitch he has lost to 2 strong wrestlers.
Maia has been using his grappling in every fight since dropping to 170. He was straight on Stun Gun (shame the fight was cut short), dominated and finished Story with his grappling and then completely dominated Fitch on the mat.
Sent from
Verticalsports.com App
I like Ben Askren, he's one of the funniest trash talkers in MMA IMO.

Askren can talk all kinds of shxt because he's benefitting from a wrestler weak division. That's why he's able to tell the rest of the Bellator rostar exactly what he's going to do, and knows they won't stop him. If he stays at Bellator, I'm positive they won't make the mistake of bringing in another half decent wrestler such as Jay Heiron so it would probably be rinse and repeat until his contract ends again.

Since he likes talk shxt to UFC fighters as well, I say let him come to the UFC where everybody has good TDD, everybody can wrestle/grapple, and lets see how evolved his other skills are.
He will just be another tough fighter at WW probably making it one of if not the toughest division.
---
Bisping Fan extraordinaire
Velasquez will be back
Ben is a primetime ,major dickhead and I hope he gets his face caved in soon... preferrably by a brick... on a lawnmover.
---

Fedor, Mir, Lytle, Serra, Hendo, Chuck, Minowaman, Maynard, Forrest, Hunt
Pickett, Cerrone, Matt Brown, Bisping, Weidman, Barnett, Lawler


Quote:
Originally Posted by
Liddellianenko
View Post
Askren finished his last two fights, which is more than what the current UFC WW champ can claim. He is also undefeated and has easily beaten everyone thrown at him, but of course his talent level is being wasted at the level of competition Bellator can offer him.

I think talent wise he is easily the #2 WW in the world, if not ranking or record wise quite yet.

I would really like to see him in the UFC but doubt it will happen easily, given the Alvarez situation.
Hieron gave him a pretty good fight and he clearly didnt fair well in the UFC. Don't get me wrong, I love Bellator (Michael Chandler is one of my favorite fighters), but it is an incredibly top heavy organization when it comes to there talent level. There are a few really talented guys and then a bunch of no name cannon fodder types. I would love to see how Askren would fair against the top WW's in the world.
Colossal-weight
Join Date: Jan 2010
Posts: 9,844
Askren has great control and wrestling. But his setup for TDs are rather blah for such a high level guy. He drags you down rather than having some explosive shot.

I think he would be solid in the UFC, but certainly not top 5. Something like a Stun Gun. Fringe top 10 maybe.
Askren is one of my favourite fighters at the moment.

I think he beats most of the division, honestly, he's that good on the ground.
---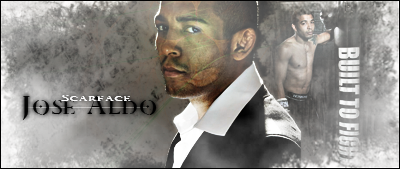 I'd love to see Askren in the UFC. I'm just curious to see how well he would do for as much confidence he has of being MMA's best wrestler.
Currently Active Users Viewing This Thread: 1

(0 members and 1 guests)
Posting Rules

You may post new threads

You may post replies

You may not post attachments

You may not edit your posts

---

HTML code is Off

---