Flyweight
Join Date: May 2008
Posts: 353
This is awesome. The only fight on the card I could care less about was Tito vs Rampage. Now instead of having to pay to see a fight a didn't want to see, just to see fights I did want to see, I can now get the actual fights I wanted to see for free.

Dana White must be laughing his balls off, that Bellator's first PPV gets squashed by his Favorite Guy, Tito Ortiz.

This is awesome news. The best of the week. Of course, it's not like I would have actually paid to see it either way, but at least now I can watch it live.
God I am glad there is a fight night this weekend and we really get to hear Dana gloat for a couple days.
---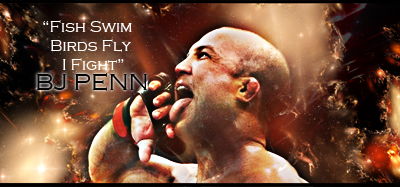 "If you get hit and it hurts hit him back you not knocked out yet."-Joe Doerksen
The Toxic Terrors (FFL)
Demetrious Johnson*Eduardo Dantas*Emanuel Newton*Will Brooks*Michael Page

Join Date: May 2008
Posts: 11,373
Tito pulling out of the fight just made this fight card all the more legit now.
Poor Tito....may his neck get some rest from that giant head....
---
Credit to M.C !!

Join Date: Jan 2009
Location: Xanadu
Posts: 5,025
Quote:
Tito bailed out of another fight huh? Chuck, Dana, and now Rampage. It could be that Tito really is injured but its hard to tell with him sometimes.
In Tito's defence, he has hardly baled out of many fights before has he? His problem is he fought with stupid injuries before and funked himself up further.
The guy needs to retire his body is a mess from all the surgeries. You can't have dudes hanging off your neck and be grappling training with fusion neck surgery and back surgeries. Hell I can't do it and I just have a few vertebrae that are a just bit wonky. In 20 years, he is going to be in a terrible state.
---

"There are three things all wise men fear: the sea in storm, a night with no moon, and the anger of a gentle man."

Join Date: Jan 2009
Location: Xanadu
Posts: 5,025
He has blamed his losses on injuries, the thing is though its true. Its just nobody likes a whiner.

Join Date: Mar 2010
Location: NC.
Posts: 9,815
Yeah Tito's a whiner. Nobody likes Tito.
This is the smartest thing Tito could do. Neck injuries are serious. You don't risk your neck.
A neck injury forced me to quit training permanently. It almost cost me my job. a really good job.
This is the first indication that I've seen in a while that Tito isn't as stupid as Dana says.
Karen says Tyrone Spong wants to step in. Rampage said tell him to come on
---
Apparently not a fan of the Dolce diet huh?
---
Forum GP - Season XI - Champion
Currently Active Users Viewing This Thread: 1

(0 members and 1 guests)
Posting Rules

You may post new threads

You may post replies

You may not post attachments

You may not edit your posts

---

HTML code is Off

---