Quote:
Honestly, don't see him breaking the top 10 in the UFC. Not only that but he is quite possibly the most boring fighter to ever pull on a pair of MMA gloves.
I would like to see it proven either way though.... It would be less boring to see him getting beat down anyway.
I think whether you like the guy or not he deserves a chance, he was the Bellator champion, whether you think they are legit or not. He has a lot to offer, guys have gotten into the UFC for less, Dana probably doesn't want him to come in and do that great because it gives the moron at Bellator something to talk about.

I say bring him in, give him a top 10 guy that is going to expose him in some way and take it from there. I want to see the best guys compete, and he is one of the best imo.
Quote:
He has a lot to offer, guys have gotten into the UFC for less
Depends on money though, paying a raw unknown ww for 6k a fight is risk free... UFC won't give Askren as much as Bellator were.
They have to cut outcome $ to pay off the 2 LHW (or HW these day's?) PPV monsters somehow..
Glad this happened. Askren deserves a spot in the UFC.
Sent from
Verticalsports.com Free App
With Lombard showing the level of a Bellator champ, the UFC won't want to spend big money on Askren, so he's on a tough spot for negociation, even less with Bellator not wanting to renew his contract.

They should give him a contract with pay cut option if he doesn't deliver and match him up against some wrestle proven Top10 fighters. So we can see where he stands.
And everyone gets huffy when I say MMA isn't a sport its prize fighting. The UFC has the same mentality.
---
sakurabushidokan.homestead.com
There's so much BS talk in this thread it's ridiculous. No one has any idea how the UFC fighters would fare against the Bellator fighters, and vice versa. This talk of "Fighters from ______ would beat 80% of _______'s fighters" is nothing but blind speculation, and that people say it with such certainty is laughable. How many people thought Hector would run wild over UFC's MW division? The man couldn't even get by Tim Boetsch, who will never vie for a title. People need to quit talking like they're some sort of authority on what would be, because the truth is none of us knows jack about how the organizations stack up. It's all speculation.

Though there's really no question that UFC has the more talented roster overall. Anyone who says otherwise is just a delusional nitwit desperately trying to appear cool by going against the grain. I like Bellator, but it doesn't have the depth UFC does.
Storm would be game against Bisping? He struggled hard against Brett Cooper who by the way would have won a decision if it were a three round fight. There is no way of knowing how Storm would do against a legit top 10. I don't even think he would beat all of the guys Bisping has beat. At least by judging from what I've seen from him so far.
---
Psalm 30:5 "For his anger endureth but a moment; in his favour is life: weeping may endure for a night, but joy cometh in the morning."

Top 3 Favorite Fighters
1. Chuck "The Iceman" Liddell
2. Glover Teixeira
3. Demian Maia
I think Lombard is hurting Askren's chances a lot, Hector got some huge money when he came over to the UFC and has done very little to show he was worth the coin.
---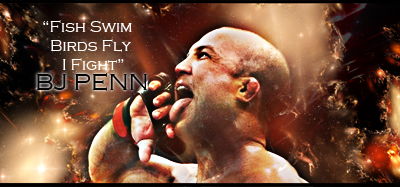 "If you get hit and it hurts hit him back you not knocked out yet."-Joe Doerksen
The Toxic Terrors (FFL)
Demetrious Johnson*Eduardo Dantas*Emanuel Newton*Will Brooks*Michael Page
Currently Active Users Viewing This Thread: 1

(0 members and 1 guests)
Posting Rules

You may post new threads

You may post replies

You may not post attachments

You may not edit your posts

---

HTML code is Off

---