Bantamweight
Join Date: Oct 2012
Location: Canada, West Coast
Posts: 864
Rampage Jackson vs. Christian MíPumbu booked for Bellator 110
---
Quote:
Rampage Jackson vs. Christian MíPumbu booked for Bellator 110 on Feb. 28 at Mohegan Sun on Spike TV
By Jesse Holland  @Jesse_Holland on Jan 20 2014, 2:48p 18
In addition, King Mo takes on Mikhail Zayats.
Who said the tournament format was dead?
Quinton Jackson will kick off the Bellator MMA light heavyweight tournament on Feb. 28, 2014, when he locks horns with former champion Christian M'Pumbu, in a 205-pound headliner that emanates from the Mohegan Sun Resort & Casino, live on Spike TV.
Said Jackson:
Quote:
"This is what Bellator is all about. I've never felt better, and now it's about getting the belt. Bellator is all about the tournaments, and if that's what you need to do to get that belt, that's what I'm going to do. M'Pumbu is up first, and when I finish him, it's King Mo or Zayats, and then it's onto the belt, simple as that."
Joining "Rampage" in the Bellator 110 tournament is Muhammed Lawal, who can position himself for a fight against his on again, off again buddy with a win over Mikhail Zayats in main card action. The winner of that bout would move on to face the winner of Attila Vegh vs. Emmanuel Newton.
Jackson made his Spike TV debut with a thunderous knockout over Joey Beltran at the Bellator 108 event last November (watch it). His win over "The Mexicutioner" -- also a former Ultimate Fighting Championship (UFC) fighter -- snapped a three fight losing streak dating back to late 2011.
How this affects his stint in TNA remains to be seen, as does the future of former opponent Tito Ortiz, but it would be wise to keep a lookout for rubber mallets.
How about it, fight fans, can "Rampage" go all the way?
http://www.mmamania.com/2014/1/20/53...n-spike-tv-mma
Damn, he's facing Christian M'Pumbu?!?!? Holy... BIGGEST FIGHT EVER! My heart is racing! Is this on PPV? It just HAS to be on PPV!

Join Date: May 2008
Posts: 11,379
Rooting for M'Pumbu all the way, good to see Jackson taking guys that'd give him a challenge...he'd best hope they don't kick his legs or he's done for
Totally dodging Timone.
I'm about as excited about Rampage fighting these days as I am about accidently knocking my testicles into something unpleasant.
Sent from
Verticalsports.com Free App
---

ďThere are three things all wise men fear: the sea in storm, a night with no moon, and the anger of a gentle man.Ē
Its as legitimate a tournament as Bellator could possibly put on with the current roster.
---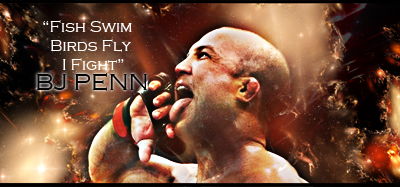 "If you get hit and it hurts hit him back you not knocked out yet."-Joe Doerksen
The Toxic Terrors (FFL)
Demetrious Johnson*Eduardo Dantas*Emanuel Newton*Will Brooks*Michael Page
Join Date: Oct 2009
Location: UK... Where the sun never shines.
Posts: 11,557
Who?
Currently Active Users Viewing This Thread: 1

(0 members and 1 guests)
Posting Rules

You may post new threads

You may post replies

You may not post attachments

You may not edit your posts

---

HTML code is Off

---