Quote:
I think you're not able to look at these fighters in a truly objective way, possibly because of UFC bias?

I'm not usually a fan of MMA math, but ok let's play!

Max Holloway:
Max Holloway has a split decision over Leonard Garcia, now Garcia is a fun fighter but he's 18-11 (6-9 since 2009) and his most notable wins were split decisions over Nam Phan and Korean Zombie (KZ later avenged this loss), Leonard Garcia whilst a good regional level fighter who puts on exciting fights has never really looked like a fighter who would be able to go to that next level - he lost 5 consecutive UFC fights before finally being cut.

Max Holloway has a 3rd round submission over Andre Fili, like you i believe Fili has potential to do some decent things in MMA however to this point he doesn't really have any notable wins, so it's hard to gauge truly where he is at at this point, for us to claim he is anything more than UFC fodder could be hasty.

I think as of right now, it would be hard to say Max Holloway is significantly better than Ricky Rainey.

Marcus Brimage:
Similarly Brimage has a couple of decent wins over decent opponents; decisions over Hettes and Maximo Blanco (split), Hettes has a win over Nam Phan (decision).

For me to say that the difference in quality between Max Holloway, Marcus Brimage and Ricky Rainey is negligable - really isn't laughable, it's the logical conclusion a sensible person would come to when you review their records and the records of their opponents.

Cheers.
Fair enough, we'll have to agree to disagree. But from not only looking at the competition, but watching them fight, I'd say the guys Conor has beaten are far better, but that's objective I guess.
---
Proudly Supporting
Dan Hardy
Conor McGregor
Michael Bisping
Donald Cerrone
Demetrious Johnson
Joe Lauzon
Nick Diaz

I think he is real and until he faces some real strong grapplers he will likely be able to continue to do what he does
Sent from
Verticalsports.com App
---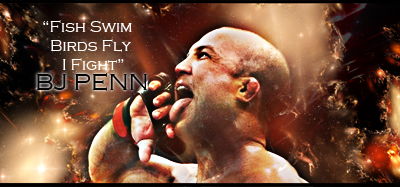 "If you get hit and it hurts hit him back you not knocked out yet."-Joe Doerksen
The Toxic Terrors (FFL)
Demetrious Johnson*Eduardo Dantas*Emanuel Newton*Will Brooks*Michael Page

Join Date: Jul 2012
Location: Glasgow
Posts: 16,112
You have to imagine that he spends every single second in the gym grappling.
---
I think with a little more training he can be a serious threat to everyone in ww division.
Quote:
Originally Posted by
ClydebankBlitz
View Post
You have to imagine that he spends every single second in the gym grappling.
From a recent interview he said he enjoys being a student again [in grappling] so you're right.
Currently Active Users Viewing This Thread: 1

(0 members and 1 guests)
Posting Rules

You may post new threads

You may post replies

You may not post attachments

You may not edit your posts

---

HTML code is Off

---