Roger Huerta Confirmed For Bellator Season 2 Lightweight Tournament.
---
http://mmajunkie.com/news/18318/bell...ht-tourney.mma
Quote:
Former Ultimate Fighting Championship lightweight Roger Huerta officially has joined Bellator Fighting Championships.
MMAjunkie.com (
www.mmajunkie.com
) first reported the expected signing over the weekend, and during a press conference that today streamed live on
www.bellator.com
, Bellator CEO Bjorn Rebney made the official announcement.
Huerta (21-3-1), one of Bellator's highest-profile signings to date, joins the season-two eight-man lightweight tournament field. His first fight takes place at Bellator 13 on April 8 at the Seminole Hard Rock Hotel & Casino in Hollywood, Fla.
No opponent was named for Huerta, but Rebney said an announcement "literally could come in the next few days."
Huerta looks to win the tournament and a shot at season-one winner and current champ Eddie Alvarez. Each winner stands to make $100,000 over the three fights.
Huerta's fights and all of Bellator's main cards from its 12-week seasons air live on FOX Sports Net affiliates, and highlights shows air two days later on NBC and Telemundo.
Huerta returns to the cage for the first time in 18 months. Once of the sport's top prospects and the first MMA fighter to appear on the cover of Sports Illustrated, Huerta suffered a unanimous-decision loss to Kenny Florian, turned down a new deal with the UFC, and then dropped a split-decision defeat to Gary Maynard before he announced he planned to put his fighting career on hold while pursuing an acting and modeling career.
Behinds the scenes, sources told MMAjunkie.com that Huerta was displeased with the UFC's restrictive contracts and his own low pay and planned to explore fighting opportunities in outside organizations. In September he expressed interest in fighting for Strikeforce but recently opened talks and signed with Bellator instead.
Huerta went 6-2 in the UFC and won his first six fights in the promotion, including a rousing submission win over Clay Guida at The Ultimate Fighter 6 Finale in 2007.
Other fighters confirmed for Bellator's season-two lightweight tournament include season-one runner-up Toby Imada (23-13), Chad Hinton (6-0), Janne Tulirinta (12-3), Ferrid Kheder (16-5), Mike Ricci (5-0) and Cary Vanier (7-2)
Alvarez/Huerta? Oh Yeah.
---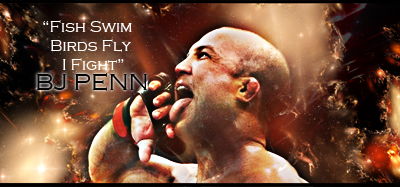 "If you get hit and it hurts hit him back you not knocked out yet."-Joe Doerksen
The Toxic Terrors (FFL)
Demetrious Johnson*Eduardo Dantas*Emanuel Newton*Will Brooks*Michael Page
Lightweight
Join Date: Dec 2009
Location: Chicago in my heart, Mabank Texas under my feet.
Posts: 1,828
Glad to see that Roger is still fighting and not thinking about being an actor.


I would love to see him fight Alvarez!!!!!!!

Great move by signing this guy.
---
Congratulations you won!
Join Date: Jun 2009
Posts: 20,858
I love the idea of Huerta and Alvarez fighting. I think that Alvarez will take it though but I will never count Huerta out!
---
MMA Fanatic
Join Date: Mar 2010
Posts: 3
I hate this!! I Want him back in the UFC NOW!!!!
I like Huerta fighting, too bad it is not anymore in the UFC. He has had a bad life, should be filmed!
This is ******* fantastic. As some other posters have said, i'll be excited if Alvarez and Huerta clash. That would be a classic.
Going to be fun to watch, they have a good thing going with the tourney and better competition never hurts.
---
After seeing how awesome Huerta did against Maynard, I am ecstatic to see him continuing in MMA, and 2x for signing with Bellator!!! Everybody loves tournament style
, you learn so much about a fighter.
Curitiba Food and Liquor

Join Date: Dec 2006
Location: NY
Posts: 16,176
I'm so happy Huerta is going to fight again, in any promotion. He got way too excited about the acting thing.
---

Sig Credit to Toxic

Damn my dream would to watch Anderson fight on a 1 day tourny style!
---
Sig credit to my Homie! limba!
Uncrowned P4P Kingpin
Jon "Bones" Jones
WAR ANTHONY PETTIS! WAR HENDERSON!
Currently Active Users Viewing This Thread: 1

(0 members and 1 guests)
Posting Rules

You may post new threads

You may post replies

You may not post attachments

You may not edit your posts

---

HTML code is Off

---