Lombard vs Babalu
---
There has been some talk lately about this fight. Opinons?

'Personally I think Lombard takes it but it would be his toughest fight to date. I think Babalu has a chance but personally I think Lombard is just to strong and athletic and that he will just bully Babalu in the cage. If Babalu can't get him down I think inevitably Lombard will finish him.
---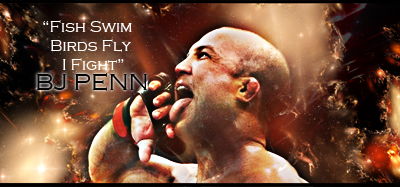 "If you get hit and it hurts hit him back you not knocked out yet."-Joe Doerksen
The Toxic Terrors (FFL)
Demetrious Johnson*Eduardo Dantas*Emanuel Newton*Will Brooks*Michael Page
I agree with you, I think Lombard will just simply too strong for him. Babalu seems too be slowing down.
---
Join Date: Jun 2009
Posts: 20,858
I think Lombard wins by being explosive and Babalu is not looking good. I do think Lombard has a lot of hype that is undeserved though. For being a champion, the guys record of opponents is laughable. Babalu will be the biggest name on Lombard's record besides his loss to Gegard.
---
So in other words this is a fight to continue to make an untested fighter look good. Well Bellator has that advantage in it's format. The only time that backfired was Joe Warren's last superfight.
---
The Emoticon Guy
I think Lombard probably takes this. Babalus best days were a long time ago. Lombard is in the same catagory as Eddie Alvarez in my book. He has looked good against the guys he has fought, but it isnt a real impressive list of opponents. He needs to start fighting some real competition if he wants to really be a top MW.
I agree he needs to start stepping up on his competition. One thing he should do is use his off-season to fight better guys in like Dream or something like that. Bellator however treats their champions well and as long as Lombard is champion I don't think he's going anywhere.
---
The Emoticon Guy
Babalu is so far past his prime is hurts. I love me some Sobral so hope he manages to get the win, but I think it's another brutal KO coming for him.
---

"There are three things all wise men fear: the sea in storm, a night with no moon, and the anger of a gentle man."
I think this is an easy win for Lombard, Babalu's never been known to have the best of chins and Lombard has KO power in both hands. I mean if he wasn't able to avoid the H-Bomb what's he going to do against Lombard who can knock you out in many ways.
When would this be? Bellator have announced Lombard Vs Trevor Prangley (another respectable but unspectacular opponent) for Bellator 58.
---
I'd say it'll take place sometime this next year. Probably in the spring sometime. Even though it's average it should be pretty good.
---
The Emoticon Guy
Currently Active Users Viewing This Thread: 1

(0 members and 1 guests)
Posting Rules

You may post new threads

You may post replies

You may not post attachments

You may not edit your posts

---

HTML code is Off

---