Bellator 52 Pick 'em
---
Anyone who likes picking fights and doesn't just pay attention to the UFC, you can sign up for this event if you want. The only people who are already signed up were the ones who advanced in the tournament at last week's show. But we can have as many non-tourney matches as we have participants. The Bellator event takes place on October 1st, and that is when your picks will be due by the time the fights start at 7 PM Eastern time. The winner of the tourney gets this belt, made by
limba
like the tourney brackets:
How to Pick
We are picking every fight from the main card of Bellator 52, and whichever 2 prelim fights you choose, and send them to me in a private message:
Quote:
MAIN CARD (Pick All)

* Mark Holata vs. Ron Sparks
* Neil Grove vs. Mike Hayes
* Blagoi Ivanov vs. Zak Jensen
* Eric Prindle vs. Abe Wagner

PRELIMINARY CARD (Pick 2)

* Cosmo Alexander vs. Josh Quayhagen
* Genair da Silva vs. Bryan Goldsby
* Nick Nichols vs. Matt Van Buren
* Justin Frazier vs. Liron Wilson
Quote:
Select the correct fighter: 10 points
Select the correct method of win: 5 points
Method includes Submission, KO/TKO and Decision.
Select the correct round of win: 3 points
If you select the fight to end by decision then you must choose either unanimous, split or majority instead of a round. If you want to predict a rare outcome such as a DQ or a draw you may do that as well. For the DQ, include the name of the winning fighter and the round it occurred, and for a draw include the type of draw the decision was (unanimous, split or majority).

In addition you can earn bonus points for EACH fight by putting the fights in order from your most confident pick to your least confident when you PM them. If there are 10 fights on the card then your most confident pick could earn you an extra 10 points if you get it correct.
If anyone has any questions, post them here or send me a pm. The rest of the matchups will be posted before the event.
Bellator Pick 'em Tourney
Results pg. 4
dudeabides
(3-0) vs
hixxy
(3-0)
Non Tourney Matches
UFC_OWNNS
(2-1) vs
Rauno
(1-2)
SmackyBear
(1-1) vs
Killstarz
(1-1)
kantowrestler
(0-2) vs
pipe
(0-0)
Bknmax
(0-2) vs
beezer
(0-0)
limba
(2-1) vs
G_Land
(0-1)

Members signed up:

G_Land
limba
Bknmax
beezer
SmackyBear
pipe
Killstarz
kantowrestler
UFC OWNS
Rauno
hixxy
dudeabides

---
Heavyweight tournament... Gotta be some knock outs surely
---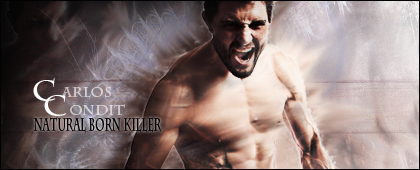 2012 FFL WINNER
CPL RECORDS
UFC 56-32-3 Strikeforce 10-4
That is fine with me, whatever is easiest for you.
---
I'm onboard for this one.
---
The Emoticon Guy
Well so far this has been an interesting Bellator Pickem. I wonder how things are going to go when Bellator transfers to Spike. Also I think Spike is going to have to consider dropping UFC programming for a sooner broadcast date for Bellator.
---
The Emoticon Guy
Thanks to all you guys who are signing up! It goes head to head with the UFC Saturday night, but you could always watch it on delay. Heh.
---
Why does this keep happening?
---
The Emoticon Guy
Currently Active Users Viewing This Thread: 1

(0 members and 1 guests)
Posting Rules

You may post new threads

You may post replies

You may not post attachments

You may not edit your posts

---

HTML code is Off

---