Quote:
There are a few MWs outside of the UFC that would still give Hector trouble... alot of trouble.

Jacare and Mamed Cannibal Khalidov being at least two of them.
As well as Mousasi, he's already beat him and would make it look easy this time.
Quote:
Lombard is a big fish in a small pond. A good portion of the UFC's middleweight roster could beat him.

Rebney is just taking a page from Dana's book by playing up his fighter's talent level.
More like a medium size fish in a pond full of guppies.
Well that's an interesting way of putting it. Though Dana White knows his fighters generally. When Matt Serra won the title Dana knew that it may not be a long title reign which was correct.
---
The Emoticon Guy
Featherweight
Join Date: Aug 2009
Posts: 1,297
All you have to do is watch his most recent fight to see what kind of guys he's fighting. No where near the level of anyone in the UFC, I think he'd do ok, probably a gatekeeper at best. I'd like to see this guy come in and fight Maia, I think that'll give us a good idea of where he stands in the division.
I agree he is definately fighting lower tier fighters. But like I said I think he's comfortable in Bellator with a few exceptions. Jesse Taylor was probably one of the few exceptions.
---
The Emoticon Guy
Well what is the status of Mousasi right now? Last I heard he was still in Strikeforce. Is he going to get cut or integrated?
---
The Emoticon Guy
Mousasi is a guy who should stay in SF for now. He is still relatively young and has a great game other than one glaring weakness that will just end up being exposed in the UFC. In SF he can hone his wrestling before coming over to swim with the sharks.
---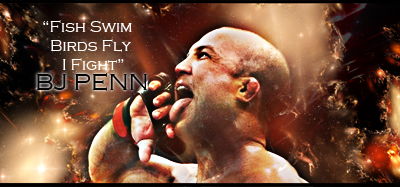 "If you get hit and it hurts hit him back you not knocked out yet."-Joe Doerksen
The Toxic Terrors (FFL)
Demetrious Johnson*Eduardo Dantas*Emanuel Newton*Will Brooks*Michael Page
Well Mousasi only has so long for him to adjust to fighters right now. Otherwise he'll have to come over to the UFC and like so many other international fighters get whooped. We have seen that multiple times with fighters in the UFC.
---
The Emoticon Guy
Currently Active Users Viewing This Thread: 1

(0 members and 1 guests)
Posting Rules

You may post new threads

You may post replies

You may not post attachments

You may not edit your posts

---

HTML code is Off

---