Bellator 55 Pick 'em
---
Sign up here if you want to pick MMA fights in competition against other forum members. Bellator's next show is Saturday, Oct. 22nd. Since UFC_OWNS signed up he'll be trying to be the first to defend this:
How to Pick
We are picking every fight from the main card of Bellator 55, and whichever 2 prelim fights you choose, and send them to me in a private message:
Quote:
MAIN CARD (Pick All)

* Marcos Galvao vs. Alexis Vila
* Eduardo Dantas vs. Ed West
* Christian M'Pumbu vs. Travis Wiuff
* Ricardo Tirloni vs. Steve Gable

PRELIMINARY CARD (Pick 2)

* Cesar Avila vs. Efrain Escudero
* Carlos Flores vs. Richard Hale
* Edgar Garcia vs. Jacob Ortiz
* Erin Beach vs. Roscoe Jackson
* Nick Piedmont vs. Jade Porter
* Dano Moore vs. Steve Steinbeiss

Quote:
Select the correct fighter: 10 points
Select the correct method of win: 5 points
Method includes Submission, KO/TKO and Decision.
Select the correct round of win: 3 points
If you select the fight to end by decision then you must choose either unanimous, split or majority instead of a round. If you want to predict a rare outcome such as a DQ or a draw you may do that as well. For the DQ, include the name of the winning fighter and the round it occurred, and for a draw include the type of draw the decision was (unanimous, split or majority).

In addition you can earn bonus points for EACH fight by putting the fights in order from your most confident pick to your least confident when you PM them. If there are 10 fights on the card then your most confident pick could earn you an extra 10 points if you get it correct.
If anyone has any questions, post them here or send me a pm.
Main Event
Results on pg. 3
UFC_OWNS
(4-2) vs
hixxy
(5-1)
Main Card
St.Paul Guy
(3-2) vs
beezer
(2-1)
pipe
(1-0-1) vs
Bknmax
(1-4)
Machida Karate
(0-1) vs
kantowrestler
(0-4-1)

Members signed up:

pipe
Machida Karate
kantowrestler
Bknmax
beezer
hixxy
UFC_OWNS
St.Paul Guy
dudeabides

---
You're not terribly important to me

Join Date: Jul 2010
Location: Sell me this pen
Posts: 15,507
My Name Is Stun Gun And I Want Gsp
---
Jim Norton
Nick Dipaolo
Dave Attell
Dave Chappelle
Bill Burr
Joey Diaz
Colin Quinn
Bob Kelly
Rich Vos
Patrice O'Neal
Louis CK
In...
---
Sig credit: MC
~ Lifetime Membership sponsored by RustyRenegade ~
Im in!
---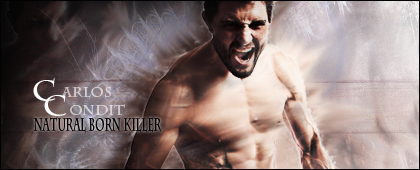 2012 FFL WINNER
CPL RECORDS
UFC 56-32-3 Strikeforce 10-4
MMA Fanatic
Join Date: Apr 2010
Posts: 83
I'm in for the win this time!
---
The Emoticon Guy
I added the Efrain Escudero fight to the prelims, if that affects kantowrestler's picks he can send them again when he wants
---
im in Im all warmed up!
---
Sig credit to my Homie! limba!
Uncrowned P4P Kingpin
Jon "Bones" Jones
WAR ANTHONY PETTIS! WAR HENDERSON!
You're not terribly important to me

Join Date: Jul 2010
Location: Sell me this pen
Posts: 15,507
just sent picks ante up bitch i'm making my first tile defense.
---
Jim Norton
Nick Dipaolo
Dave Attell
Dave Chappelle
Bill Burr
Joey Diaz
Colin Quinn
Bob Kelly
Rich Vos
Patrice O'Neal
Louis CK
Currently Active Users Viewing This Thread: 1

(0 members and 1 guests)
Posting Rules

You may post new threads

You may post replies

You may not post attachments

You may not edit your posts

---

HTML code is Off

---