UFC 153 Championship Pick 'em
---
This is a sign up thread for the next PPV UFC event in the Championship Pick 'em League. UFC 153 is live in 13 days beginning at 7:00 PM EDT or 11:00 PM GMT. The main event is a light heavyweight super fight between Silva and Bonnar from the HSBC Arena in Rio de Janeiro, Brazil. Here we go!
Anybody who can post on this thread can sign up. It doesn't matter how may times you have played before or at all. This is a nice sized card to pick and rack up points for if you'll notice, and oh yeah since pipe signed up for this event he'll defend this:
The scheduled fights include:
Quote:
Anderson Silva vs. Stephan Bonnar
Fabio Maldonado vs. Glover Teixeira
Dave Herman vs. Antonio Rodrigo Nogueira
Jon Fitch vs. Erick Silva
Phil Davis vs. Wagner Prado
Demian Maia vs. Rick Story
Rony "Jason" Mariano Bezerra vs. Sam Sicilia
Gleison Tibau vs. Francisco Trinaldo
Diego Brandao vs. Joey Gambino
Renee Forte vs. Sergio Moraes
Chris Camozzi vs. Luiz Cane
Reza Madadi vs. Cristiano Marcello
Send your picks for all 12 fights anytime you feel like between now and the event. If you have any questions let me or know. The deadline is when the preliminary fights begin live. Here's how to pick:
This info comes from Walker's rules/help thread found here:
Link.
Quote:
Select the correct fighter: 10 points
Select the correct method of win: 5 points
Method includes Submission, KO/TKO and Decision.
Select the correct round of win: 3 points
If you select the fight to end by decision then you must choose either unanimous, split or majority instead of a round. If you want to predict a rare outcome such as a DQ or a draw you may do that as well. For the DQ, include the name of the winning fighter and the round it occurred, and for a draw include the type of draw the decision was (unanimous, split or majority).

In addition you can earn bonus points for EACH fight by putting the fights in order from your most confident pick to your least confident when you PM them. If there are 10 fights on the card then your most confident pick could earn you an extra 10 points if you get it correct.
Main Event
pipe
(18-10-1) vs
Ape City
(3-4)

Main Card
Rauno
(15-15) vs
Hawndo
(2-3)
Bknmax
(25-27-1) vs
John8204
(12-7)
dudeabides
(28-27-1) vs
St.Paul Guy
(11-5)
ClydebankBlitz
(0-0) vs
OUSOONERSOU
(0-0)
The Horticulturist
(5-3-1) vs
420atalon
(9-7)
Members signed up:

420atalon
hixxy
The Horticulturist
OUSOONERSOU
ClydebankBlitz
Rauno
Ape City
Hawndo
John8204
Bknmax
pipe
St.Paul Guy
dudeabides

Thanks for signing up everybody, picks due
Oct. 13th by 7:00 PM Eastern.
---
I'm in. Looking to get back in the W column.
---
Sig credit: MC
~ Lifetime Membership sponsored by RustyRenegade ~
i will defend
---
Member of the Anti-Fitching Society. Stop Fitching and Fitchery in MMA now!
-------FREE CHARLIE Z-------
FFL
'Roudy' Ronda Rousey, Fabricio Werdum, Vyacheslav Vasilevsky, Eric Koch, Alexander Sarnovsky
I will make my triumphant return.
---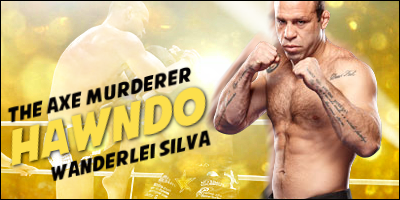 Thanks to Leakler for the sig
i'm in.
---
mad props: Toxic

Join Date: Jul 2012
Location: Glasgow
Posts: 16,105
I guess I'll use my grand prix prize to win something else
. Sign me in.
---
Quote:
..i ain't stopping until i can say this! (replace the WCW with CPL though). 3 more to go, sign me up!
Replace Hulk Hogan with Rauno.
---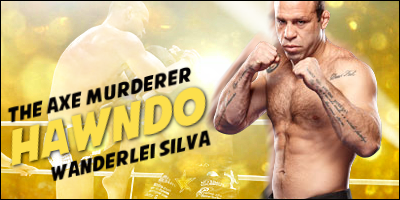 Thanks to Leakler for the sig
Currently Active Users Viewing This Thread: 1

(0 members and 1 guests)
Posting Rules

You may post new threads

You may post replies

You may not post attachments

You may not edit your posts

---

HTML code is Off

---