Chromers rule everyone else drools.
---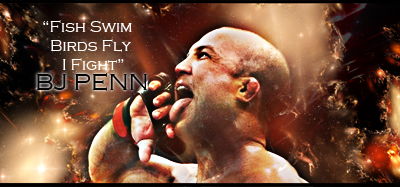 "If you get hit and it hurts hit him back you not knocked out yet."-Joe Doerksen
The Toxic Terrors (FFL)
Demetrious Johnson*Eduardo Dantas*Emanuel Newton*Will Brooks*Michael Page
I'm giving
Chromium
a try right now. Apparently it's the open source original that google borrowed,branded and added there info grabbing crap to. Chromium gathers nothing for no one. So far it's great and I think it's even faster than Chrome.
---
MMA Fanatic
Join Date: Aug 2011
Posts: 5
Go for Mozilla Firefox dude!!!
its the best browser
I uhh.. Been using chrome a lot.. Using chrome at the moment.. Still use FF at home.. but.. Chrome is.. well.. i likes it >_>
---
If a law is unjust, a man is not only right to disobey it, he is obligated to do so. ~ Thomas Jefferson
Sig by D.P.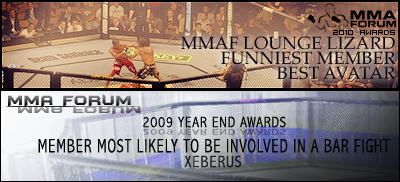 The more I use Opera the more I love it.

Opera unite takes file sharing to a new level (which I use a lot)

and "My Opera" is just cool.

The best way I know to put it is this, Opera is the FRIENDLIEST browser.

I feel like I joined a cool club.
---
Quote:
I'm still pissed Chrome won't let me use twitter. I have to use IE for that which sucks because it's so slow.
actually I think finally Microsoft have a good browser with IE9, I have never had any problmes with Chrome but IE9 is working just as quick for me right now and I think it has a smoother finiah.
They have took the Chrome feature of using the address bar and using it as a search text box also, and with little customisation you can ditch the Bing serch BS IE uses by default and in fact is the only search option availble on installation, and set to run a google search you just need to install the goodle toolbar then you can disable or even uninstall the google toolbar and still have the option availible to set Google to the browers search feature.
In fact the only toolbar I am using on IE9 is the favorates toobar which I have set out customised like a menu bar using personal catogrised folders as drop down menus, and I have to say, after a little customisation work IE9 is one kick ass browser, never thought I would ever do this I have been using Chrome since on Beta versiosn where availible but I have ditched Chrome and started using IE
One feature that does suck with IE9 is using the thumb nail views to list your most used websites, just does not look right you don tget the mini screen prints you do with Chrome and I used to use that as my homepage with Chrome, but with having my Fav bar customised and always on view the way I have it all my most visited sites are on there anyway so I dont miss using it and just dont use the TNS feature of IE and instead just use Google as my home page which just give me a menu like bar within the web page its self that gives me access to all my google account.
So really I have all the features of google set via my google account from using google as my home page anyway, I still have the google search from the address bar on top of the smooth finish of IE9, will get you guys a screen print to see how good IE9 looks and its preformingjust as good if not better as well
---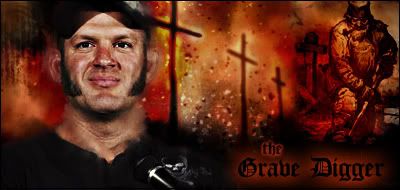 Clearly, Opera is the coolest Browzer


---
Currently Active Users Viewing This Thread: 1

(0 members and 1 guests)
Posting Rules

You may post new threads

You may post replies

You may not post attachments

You may not edit your posts

---

HTML code is Off

---