View Poll Results

: Best Signature

Hawndo
7
22.58%
luckbox
6
19.35%
El Bresko
8
25.81%
Hammerlock2.0
4
12.90%
Budhisten
4
12.90%
Toxic
2
6.45%
Voters: 31. You may not vote on this poll
Join Date: Jun 2009
Posts: 20,898
MMAF End of the Year Awards: Best Signature (2012)
---
Read Before Voting
Hawndo
Sleepy
luckbox
Everyday I'm Barreling
El Bresko
ElCapitan
Hammerlock2.0
It's Hammer Time!
Budhisten
Team RR
Toxic
I'm going with Bud because I nominated him.
---
Rookie Hammer Squad 2015
Frankie Edgar - Dominick Cruz - Jorge Masvidal - Cat Zingano - Holly Holm
Join Date: Oct 2009
Location: UK... Where the sun never shines.
Posts: 11,557
Luckbox gets my vote, just a really well made sig.
---

Bud for sure.
---
mad props: Toxic
This was a tough call, at least it's hard to make a wrong choice I guess. I went with Hawndo though because I see that sig catching my eye here everyday. Maybe it's reminding me of Wand plus Indiana Jones or something.
---

Join Date: Jul 2012
Location: Glasgow
Posts: 16,155
luckbox has the best GFX in his sig so I'll go with him.
---
Cruuuuuuuuz.
---
2013 VIP FFL Champion
THE DRAGON RIDES AGAIN - 12/20/14
Machida - Alves - Cruz - JDS - Weidman - Condit - Pettis - Edgar - Cowboy - Dodson - Okami
El Bresko for the Dhalsim reference!
---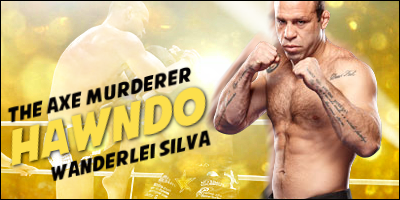 Thanks to Leakler for the sig
Currently Active Users Viewing This Thread: 1

(0 members and 1 guests)
Posting Rules

You may post new threads

You may post replies

You may not post attachments

You may not edit your posts

---

HTML code is Off

---