View Poll Results

: Best Debater

No_Mercy
11
44.00%
Toxic
0
0%
Liddellianenko
7
28.00%
jonnyg4508
7
28.00%
Voters: 25. You may not vote on this poll
Join Date: Jun 2009
Posts: 20,898
MMAf End of the Year Awards: Debater of the Year
---
Read Before Voting
No_Mercy
BEWARE OF THE PENGUIN!
Toxic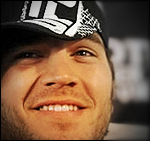 Liddellianenko
KO artist


jonnyg4508
Megaweight


Join Date: Jan 2013
Location: Canada's East Coast
Posts: 1,487
Voted for Liddell, always civil. Gotta love him.
---
The poster formerly known as Cowgirl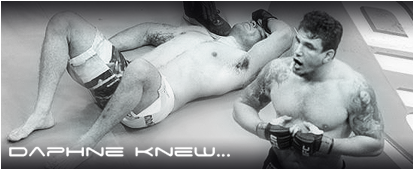 Thanks to Killz for the great sig!

Liddellianenko.... even after he falls apart after watching Silva destroy Weidman.

Join Date: Mar 2010
Location: NC.
Posts: 9,815
I'm starting a new policy of no votes for men in black.
...I'll still suck up to a red mod though
---
Join Date: Oct 2009
Location: UK... Where the sun never shines.
Posts: 11,557
Went with Liddell. Dudes been a solid poster this year.
MMAF math:
JonnyG
is solid and a good read, but as Oldfan well placed, very mean sometimes.
Anyway, certainly deserved to be on this list, but I`ll chose between the two below.
Lidd
is on the dot, knowledgeable, solid, coherent, very eloquent and a very nice person, one of my favorites reads and someone I could easily PM to make a question regarding any subject outside MMA. However, he becomes somebody else when speaking about Anderson.
No_Mercy
is a solid poster, easy going guy, always addressing people with respect and bringing his POV in a very humble way. I was also very happy to see him upgraded to a Mod.
No_Mercy
by a hair over Lidd (Anderson Silva's hair, if he had any.
)
between no mercy and liddel for me. No mercy by a hair.
---
mad props: Toxic
Quote:
between no mercy and liddel for me. No mercy by a hair.
I concur. Are we allowed to vote for ourselves...haha!
You're on for the LL award! Is that the skunk from Looney Tunes...
---
Marcus Aurelius: Tell me again, Maximus, why are we here?
Maximus: For the glory of the
Empire, sire.
Baked, not fried... the healthy choice.
Currently Active Users Viewing This Thread: 1

(0 members and 1 guests)
Posting Rules

You may post new threads

You may post replies

You may not post attachments

You may not edit your posts

---

HTML code is Off

---