View Poll Results

: Best Thread

What Are You Doing Right Now?
5
27.78%
What game(s) are you playing?
2
11.11%
The **OFFICIAL** Hot Girl Picture Thread - It's HOTT!
2
11.11%
*MMAF OFFICIAL* You Laugh; You Lose Thread!
3
16.67%
Good-looking men active on the UFC Roster!
6
33.33%
Voters: 18. You may not vote on this poll
MMAF End of the Year Awards: Thread of the Year
---
---
-Always Supporting-
Dustin Poirier - Michelle Waterson - Frankie Edgar - Diaz Bro's - Claudia Gadelha - Demian Maia - Jessica Eye
-Old Favorites-
Miesha Tate - Urijah Faber - Chuck Liddell - Georges St. Pierre
Definitely the good looking fighter thread. Epic!
---
-Always Supporting-
Dustin Poirier - Michelle Waterson - Frankie Edgar - Diaz Bro's - Claudia Gadelha - Demian Maia - Jessica Eye
-Old Favorites-
Miesha Tate - Urijah Faber - Chuck Liddell - Georges St. Pierre

Join Date: May 2008
Posts: 11,206
had to go with my home away from home... WAYDRN.
---
Good looking men thread by Sharon. that was classic.
---
mad props: Toxic
I think we all know that f*ck, kill, marry is the real winner. But I'll settle for What are you doing for the 2nd straight year.
Can I do a write in for the Official Hendricks/GSP thread?
---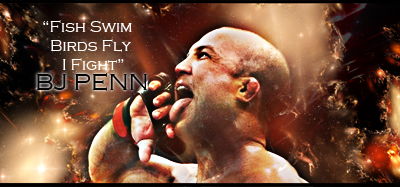 "If you get hit and it hurts hit him back you not knocked out yet."-Joe Doerksen
The Toxic Terrors (FFL)
Demetrious Johnson*Eduardo Dantas*Emanuel Newton*Will Brooks*Michael Page
Good-looking men active on the UFC Roster! takes it.
http://www.mmaforum.com/end-year-awa...d-winners.html
---
-Always Supporting-
Dustin Poirier - Michelle Waterson - Frankie Edgar - Diaz Bro's - Claudia Gadelha - Demian Maia - Jessica Eye
-Old Favorites-
Miesha Tate - Urijah Faber - Chuck Liddell - Georges St. Pierre
Currently Active Users Viewing This Thread: 1

(0 members and 1 guests)
Posting Rules

You may post new threads

You may post replies

You may not post attachments

You may not edit your posts

---

HTML code is Off

---