View Poll Results

: Who is MMAForum's Best Debater

Wukadb
6
16.22%
WouldLuv2FightU
2
5.41%
Vandalian
2
5.41%
ZZTiger
5
13.51%
HexRei
6
16.22%
Alex DeLarge
3
8.11%
Michael Carson
13
35.14%
Voters: 37. You may not vote on this poll
MMA Forum Year End Awards: Best Debater (2009)
---
Who is the best debater on MMA forum, the man who convince a deaf man he could hear and a blind man he could see.

Your Nominees are

Wukadb
WouldLuv2FightU
Vandalian
ZZTiger
HexRei
Alex De_Large
Michael Carson
---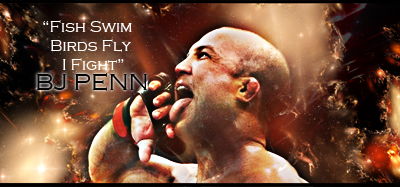 "If you get hit and it hurts hit him back you not knocked out yet."-Joe Doerksen
The Toxic Terrors (FFL)
Demetrious Johnson*Eduardo Dantas*Emanuel Newton*Will Brooks*Michael Page
Me, hands down...you can't argue. I win at life. You're a *** if you disagree.
---

Wuk is never the one to shy away from a debate.
Vandalian for this one.

On a side note, Jasvll should have been nominated here as well. Dude can shut down multiple opponents in any debate without breaking a sweat.

By far one of MMAForums sharpest peices.
---
_RIVALS TOP 10

ANDERSON "THE SPIDER" SILVA
JAKE SHIELDS
NICK DIAZ
EDDIE ALVAREZ
JUNIOR "CIGANO" DOS SANTOS
GILBERT MELENDEZ
MAMED "THE CANNIBAL" KHALIDOV
HECTOR "SHANGO" LOMBARD
CAIN VELASQUEZ
GEGARD "THE DREAM CATCHER" MOUSASI

I really like MC's inputs, so I went with him.
---
Sig made by the awemazing
D.P
Join Date: Jun 2009
Posts: 20,773
Quote:
I really like MC's inputs, so I went with him.
I went with MC as well
Where's k-hov on this list?
Went with Alex, usually because I agree with him just don't have the balls to say some of the stuff he does.
Banned
Join Date: May 2009
Location: parts unknown
Posts: 2,638
where he belongs, not on it
(like me) cant be the best debater when your delusional and often insulting to others (at least i have an excuse, i do druggggggggggggggz!!!)
i just voted the person i see post the least, cuz seriously everybody is biased and wrong often enough. Award seems like "who's opinions do you agree with most"... none
Amatuer
Join Date: Dec 2009
Posts: 160
Sorry, I saw this late, not sure if we are allowed to nominate someone, but if so I would like to nominate khoveraki.

I think he is great at organizing his thoughts and then communicating those thoughts effectively to the posters reading the thread. He might be a bit direct, but no more than some other people on these forums.

Thanks for the consideration.

Merry Christmas

EDIT: By now I'm assuming this post was late, and my life is essentially over. Now, I'm going to go watch "Why must I cry" on youtube.

- Fightpragmatist
---
Last edited by fightpragmatist; 12-26-2009 at

03:32 AM

.
Currently Active Users Viewing This Thread: 1

(0 members and 1 guests)
Posting Rules

You may post new threads

You may post replies

You may not post attachments

You may not edit your posts

---

HTML code is Off

---