View Poll Results

: Best Div.Mod

DAMURDOC
0
0%
Darkwraith
10
34.48%
dudeabides
12
41.38%
Freelancer
1
3.45%
Toxie
6
20.69%
Voters: 29. You may not vote on this poll
***END OF YEAR AWARDS*** Best Div.Mod (2009)
---
Vote for your Fav. Div.Mod !!!

Voting ends one week from today
dudeabides all day!
---
"The game of chess, is like a swordfight
You must think first, before you move"
vBookie record~ 9-4
Gave it to the one with the toughest gig in the joint.
DAMURDOC's picture is on a milk carton- DW is awesome but my vote has to go with dudeabides.
---
Damn I cant make up my mind between DB and DW.. Gotta think more about it.
gotta go with DW on this one
---
sig credit to Michael Carson
UK Fighters FTW
Join Date: Jun 2009
Posts: 20,898
It was super close for me but I ended up going with DW.
I love dudeabides to pieces, but I voted for Darkwraith. But for real, dudeabides is just a awesome guy, he is!

DarkWraith and I have a little bit of history and he's one of my favorite people on this site so, I had to go with him. I just had to.
---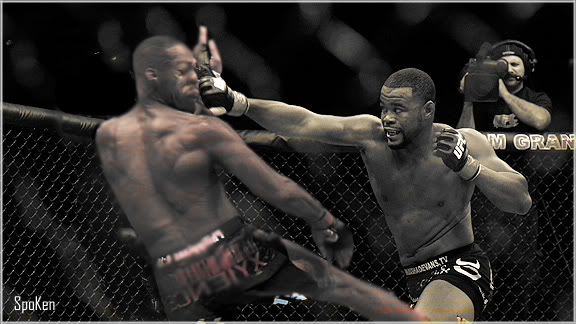 Sweet sig by Life B EZ
I feel like I get paid way to much money, but not enough -Nick Diaz
Voted for DarkWraith here... but you all are doing a great job..
---
_RIVALS TOP 10

ANDERSON "THE SPIDER" SILVA
JAKE SHIELDS
NICK DIAZ
EDDIE ALVAREZ
JUNIOR "CIGANO" DOS SANTOS
GILBERT MELENDEZ
MAMED "THE CANNIBAL" KHALIDOV
HECTOR "SHANGO" LOMBARD
CAIN VELASQUEZ
GEGARD "THE DREAM CATCHER" MOUSASI

Currently Active Users Viewing This Thread: 1

(0 members and 1 guests)
Posting Rules

You may post new threads

You may post replies

You may not post attachments

You may not edit your posts

---

HTML code is Off

---