vBookie Event

: Film to earn how much from May 4th to the 6th? (The Avengers' Opening Weekend)
This event is over.
Quote:

Too bad Norton isn't reprising his role. Then again people watch The Hulk not so much Bruce Banner. I don't even know who the enemy is...
I can't believe that they didn't lock Norton down before letting him star in the last Hulk movie, its just amazing to me that the would invest in him in the last movie having planned this and not had him guaranteed for both. I think they hoped he would bring star power to the last Hulk and people would just get so excited for this they wouldn't notice.
---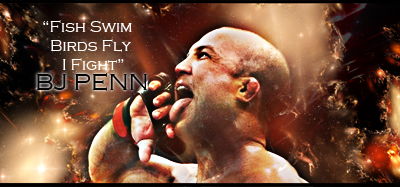 "If you get hit and it hurts hit him back you not knocked out yet."-Joe Doerksen
The Toxic Terrors (FFL)
Demetrious Johnson*Eduardo Dantas*Emanuel Newton*Will Brooks*Michael Page
Quote:
I can't believe that they didn't lock Norton down before letting him star in the last Hulk movie, its just amazing to me that the would invest in him in the last movie having planned this and not had him guaranteed for both. I think they hoped he would bring star power to the last Hulk and people would just get so excited for this they wouldn't notice.
I've always wondered about that so I decided to dig up some dirt.
Old article, but it explains everything. Guess it was a financial decision which is ridiculous seeing the budget is $220 million already.
http://moviecultists.com/2010/07/12/...-way-possible/
Marvel Studios. I want to like them. I'm really excited about Thor, Captain America, and The Avengers. But they're schmucks. And, as it turns out, really bitchy, passive-aggressive schmucks at that.
Since Joss Whedon was hired to direct their superhero team-up film The Avengers months back, things have been quiet, and the one remaining Big Question was whether or not Edward Norton would return to play The Hulk/Bruce Banner. Already on board were Robert Downey Jr. as Iron Man, Chris Hemsworth as Thor, and Chris Evans as Captain America. But Norton was a question mark, because his experience on The Incredible Hulk didn't exactly leave everybody hugging each other: Norton wanted to rewrite the script, and Marvel let him, but then forced director Louis Leterrier to edit a stripped-down, action-heavy version of the movie with most of Norton's contributions excised. It was rumored that Norton would refuse to do press for the film; he ended up doing some, not a lot.
In recent months, however, whenever Norton was asked about doing The Avengers — which was pretty often — he seemed surprisingly open, if noncommittal, to the idea. Hopes grew.
Well, yesterday, hopes came crashing down in a fiery symphony of destruction. Marvel Studios' President of Production, Kevin Feige, sent the following statement to Hitfix:
We have made the decision to not bring Ed Norton back to portray the title role of Bruce Banner in The Avengers. Our decision is definitely not one based on monetary factors, but instead rooted in the need for an actor who embodies the creativity and collaborative spirit of our other talented cast members. The Avengers demands players who thrive working as part of an ensemble, as evidenced by Robert, Chris H, Chris E, Sam, Scarlett, and all of our talented casts. We are looking to announce a name actor who fulfills these requirements, and is passionate about the iconic role in the coming weeks.
Ouch. Let's recap:
•Norton is not as sufficiently "creative or collaborative" as the rest of the cast.
•Norton cannot "work as part of an ensemble."
•Norton is not sufficiently "passionate."
Today, Norton's agent, from the reasonable perspective of a guy doing his job trying to protect his client, released the following statement, again to Hitfix:
This offensive statement from Kevin Feige at Marvel is a purposefully misleading, inappropriate attempt to paint our client in a negative light. Here are the facts: two months ago, Kevin called me and said he wanted Edward to reprise the role of Bruce Banner in The Avengers. He told me it would be his fantasy to bring Edward on stage with the rest of the cast at ComiCon and make it the event of the convention. When I said that Edward was definitely open to this idea, Kevin was very excited and we agreed that Edward should meet with Joss Whedon to discuss the project. Edward and Joss had a very good meeting (confirmed by Feige to me) at which Edward said he was enthusiastic at the prospect of being a part of the ensemble cast. Marvel subsequently made him a financial offer to be in the film and both sides started negotiating in good faith. This past Wednesday, after several weeks of civil, uncontentious discussions, but before we had come to terms on a deal, a representative from Marvel called to say they had decided to go in another direction with the part. This seemed to us to be a financial decision but, whatever the case, it is completely their prerogative, and we accepted their decision with no hard feelings.
We know a lot of fans have voiced their public disappointment with this result, but this is no excuse for Feige's mean spirited, accusatory comments. Counter to what Kevin implies here, Edward was looking forward to the opportunity to work with Joss and the other actors in the Avengers cast, many of whom are personal friends of his. Feige's statement is unprofessional, disingenuous and clearly defamatory. Mr. Norton talent, tireless work ethic and professional integrity deserve more respect, and so do Marvel's fans.
Edward Norton has gained a reputation for being an actor with very strong opinions. At the same time, it's not like he's a nightmare; he's forged a lot of working relationships and enjoys a healthy career and a lot of job offers. And even if I didn't think Norton was a terrific actor, I'd have to side with him here. Feige's statement, as Norton's agent said, is unprofessional in the extreme. That's a fact.
What's so hard about this breakup is the disconnect. All we're hearing is that Norton was looking forward to joining the film, was in negotiations, and then was abruptly let go. What happened behind the scenes that led to this?
The most likely answer? Despite Feige's denial, money. Norton's agent acknowledges that the salary negotiation "discussions" had been going on for weeks, and for Marvel to walk away when they were that far in the process means there really isn't any other logical reason. And that's where the scales tip even further toward Norton's favor: Marvel is notoriously stingy with its offers. Mickey Rourke nearly walked from Iron Man 2 after they offered him only $250,000 at first, and Scarlett Johansson accepted a deal that was according to Deadline "as bad as any deal that I've heard…lowball money." On the other hand, I doubt Norton comes cheap, but Marvel would've had to expect that.
But salary negotiations are normal. Sometimes they break down, and it sucks, and we move on. The twisted part remains Feige's statement, which was uncalled for and really only hurts Marvel in that it gives Norton the automatic sympathy vote. When Marvel told him they were walking away last Wednesday (July 7th), he didn't go public with a statement insulting them, after all.
It also pisses off fans who appreciate a sense of continuity. How great would it have been for Norton to surprise the crowd at Comic-Con in two weeks? What might have been…
---
Marcus Aurelius: Tell me again, Maximus, why are we here?
Maximus: For the glory of the
Empire, sire.
Baked, not fried... the healthy choice.
Thanks No Mercy! Feige is a dick
Would of loved Norton to reprise the roll. I'm sure Mark Ruffalo will do a great job, but it's continuity that most fans wanted.
LOOKS LIKE AVENGERS CLEARED $281.1 million overseas!!!

http://en.wikipedia.org/wiki/The_Avengers_(2012_film)
Go watch the film folks. It's pretty fricken AWESOME!!! Watch the end credits as well!
Yah no doubt. I realized some of these movies couldn't be developed years ago. Now you can do all sorts of things; green sceen, CGI, bigger explosions, etc. I wonder if there will ever be a remake of Flash...lolz! A lot of the classics are being remade. In fact I think I should make an entirely new thread on this topic.
- Total Recall
- Logans Run
- Teenage Mutant Ninja Turtles (yes, they're actually remaking this...roflz! This time they're "apparently" from Space...once again...lolz!!!)
- The Warriors (not many people know about this movie, but it's actually pretty good.)
- Dune
- Mortal Kombat
- Robocop
- The Crow
- Last but not least...SCARFACE from the writer of Training Day.
There should be a bet on how many more reboots of Spider Man there will...sheesh! Too bad Dark Knight is the last one Christopher Nolan will be doing. Joel Schumacher really fawked shiet up after Tim Burton. Guess he'll always have the original Lost Boys.
BTW: I just watched Detroit City Rock. A total classic can't believe I missed...lolz! It's about four kids going to a Kiss concert and there journey in between.
---
Marcus Aurelius: Tell me again, Maximus, why are we here?
Maximus: For the glory of the
Empire, sire.
Baked, not fried... the healthy choice.
http://insidemovies.ew.com/2012/05/0...s-opening-day/
Quote:
Moviegoers assembled! Disney's The Avengers debuted to a gargantuan $80.5 million on Friday, including $18.7 million from Thursday midnight showings, according to early estimates.
That gives the $220 million superhero film the second-largest opening day ever, behind only last year's Harry Potter and the Deathly Hallows — Part 2, which earned $91.1 million its first day. It also means that the opening weekend record, also held by Deathly Hallows — Part 2 with $169.2 million, is in jeopardy. Depending on how well The Avengers holds up on Saturday and Sunday, the movie will finish the weekend somewhere between $160 million and $200 million. My guess at this point: a record-breaking $180 million.
Whether or not The Avengers breaks the weekend record will depend on how front-loaded its business was on Friday. Deathly Hallows — Part 2, for instance, dropped 53 percent from Friday to Saturday, and its Friday gross of $91.1 million ended up representing a huge 54 percent of its weekend total. If The Avengers were to follow that trajectory, it'd finish the weekend with about $150 million. But it's safe to assume that Deathly Hallows, which pulled in a record $43.5 million from midnight screenings alone, was considerably more front-loaded than The Avengers will be.
GET MORE EW: Subscribe to the magazine for only 33¢ an issue!
Another comparison point would be this year's other mega-blockbuster The Hunger Games, which scored $67.3 million its opening day, or 44 percent of its $152.5 million weekend tally. If The Avengers follows suit, it'd walk away with nearly $183 million this weekend. And then you have the even better scenario of 2010′s Iron Man 2, which took in 40 percent of its weekend gross ($128.1 million) on Friday ($51.2 million). That kind of stamina would lead to a (gulp) $201 million weekend for The Avengers. I think it's reasonable to assume The Avengers was more of a "got-to-see-it-on-opening-day" kind of movie than Iron Man 2, so I'm skeptical of it reaching the $200 million mark — though it is certainly a possibility.
What The Avengers really has going for it, though, is that audiences absolutely love it. The PG-13 superhero movie, which was directed by fanboy favorite Joss Whedon, earned a rare "A+" rating from CinemaScore participants. With an "A+" grade, The Avengers joins the company of such crowd-pleasing movies as Die Hard, E.T.: The Extra-Terrestrial, A Few Good Men, Forrest Gump, The Help, The Incredibles, The King's Speech, The Lion King, and Titanic. That's good company to be in, and it means that even though a huge amount of people rushed out to see The Avengers on opening day, those moviegoers are now in the process of encouraging their more hesitant friends to also check out the film.
According to CinemaScore, 61 percent of the audience were men, who gave the movie a slightly better rating (A+) than women did (A). That's not unexpected. What is interesting, however, is that 69 percent of the audience was at least 25 years of age. That figure will likely even out as more family audiences and teens see the movie today and tomorrow, but it does invalidate the theory that The Avengers would only appeal to younger moviegoers.
Good sign to those of us who took the over.
I bet it all pretty much...haha! It's a very entertaining film! Gotta wait for the end credits
---
Marcus Aurelius: Tell me again, Maximus, why are we here?
Maximus: For the glory of the
Empire, sire.
Baked, not fried... the healthy choice.
Quote:
Rocketing past early estimates, Marvel's "The Avengers" opened this weekend to a record-shattering $200.3 million in North America, easily unseating "Harry Potter and the Deathly Hallows – Part 2" to become the largest domestic debut of all time. Earth's Mightiest Heroes, indeed.

The final installment of the "Harry Potter" franchise debuted last summer to $169.2 million, brushing by the $158.4 million record established three years earlier by "The Dark Knight." Now both numbers seem almost paltry by comparison.

Overseas, the Joss Whedon-directed film has already raked in $441.5 million, bringing its worldwide haul to a staggering $641.8 million in just 12 days, according to The Hollywood Reporter. In that short time, "The Avengers" has already eclipsed the $623 million global total of 2010's "Iron Man 2," which until this weekend had been Marvel Studios' most successful release.

"The Avengers" stars Robert Downey Jr. as Iron Man, Chris Evans as Captain America, Mark Ruffalo as the Incredible Hulk, Chris Hemsworth as Thor, Scarlett Johansson as Black Widow, Jeremy Renner as Hawkeye, Samuel L. Jackson as Nick Fury, Tom Hiddleston as Loki, Clark Gregg as S.H.I.E.L.D. Agent Phil Coulson, Cobie Smulders as S.H.I.E.L.D. Agent Maria Hill and Stellan Skarsgård as Dr. Selvig.
The early reports are 200 million
http://www.boxoffice.com/latest-news...midnight-shows
Are they official?? If they are... settling time!
Quote:
Are they official?? If they are... settling time!
They may be adjusted up or down by 5-10% but the over is 20% and they are never off by that much. So yes time to settle.
http://boxofficemojo.com/movies/?pag...avengers11.htm
Broke $150 yesterday so yes it's safe to say the over won.
Currently Active Users Viewing This Thread: 1

(0 members and 1 guests)
Posting Rules

You may post new threads

You may post replies

You may not post attachments

You may not edit your posts

---

HTML code is Off

---