That's what I meant. I have a saved game in title defense mode right now. UFC 3 autosaves. And you can change the difficulty in title defense just like you can anywhere else in the game.
---
That is not dead which can eternal lie and withs strange aeons even death may die.

Join Date: Apr 2010
Location: Following The Path To Jesus Set By His Disciple Vitor Belfort
Posts: 5,111
It would be terrible if they copied Fight Nights formula.

The footwork is so slow and clumsy, it's almost impossible to beat another player that is playing as someone who has the reach advantage.
EA MMA was much better than undisputed 1 or 2 and almost as good as 3.

Button mashing is for children. This game I hope will be for gamers and casual players.
---
"I fear no man, but Jim Harrison and Mike Stone are the two last men that I would wish to meet in an alley fight. Jim Harrison's fighting style is not flamboyant or spectacular, it's just simple and deadly!" - Bruce Lee sakurabushidokan.homestead.com
A career mode I actually feel a part of. Include tuf or several ways to get into the Ufc, actually have press conferences and story lines with fighters. Bring back post fight interviews where you can actually create a fighter and a personality. And make the rival friend meter actually mean something.

In career mode anymore you are just creating a fighter and using a guy you made look a certain way, no personality no real fighting style nothing. Even the other sports games gave a shit career mode. Fight night champion was epic for the gameplay and the story mode. They need to make a story mode include the ability to make your own guy follow a story like FN champion and add in some walking dead, where your decisions and actions show a difference in the actual game.

Sent from my Desire HD using VerticalSports.Com App
---
Think. It Ain't Illegal Yet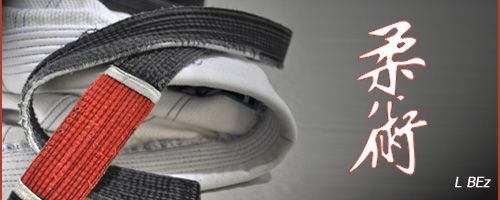 "Discipline Hurts Less Than Regret"
More arenas.
Better CAW feature, Undisputed had the same shit. EA will have more names, etc.
Event mode.
Updates.

And no gliding, damn, EA MMA was good but it felt waaay too fast.
---
2013 VIP FFL Champion
THE DRAGON RIDES AGAIN - 12/20/14
Machida - Alves - Cruz - JDS - Weidman - Condit - Pettis - Edgar - Cowboy - Dodson - Okami
I wish it would have more orgs/modes/fighters than the previous games but only cost 20 bucks.
---

Join Date: May 2008
Posts: 11,322
It should have an extensive list of legenda too, Ken Shamrock, Bas Rutten, Royce Gracie, Randleman, Jens Pulver, Mark Coleman etc

Join Date: Jul 2012
Location: Glasgow
Posts: 16,111
The bad thing is online will be killed by the same buy method on Fight Night. I had to cheat with a mate in sparring mode with my fighter just to get full chin and body so I could compete without being flash KOed in about 3 seconds.

EA MMA was fun, a lot more fun than UFC, but to me it wasn't thhe better MMA game. I had much more fun doing a stand up tournament with a few mates than any of the button bashing on the ground. I completed the career mode quite easily with a submission fighter aswell.

The key thing I want is licensing. I'm big into video games but I'm a sucker for that. Get as many fighters as possible, like literally EVERYONE. Don't leave a single Dustin Paige or Cody McKenzie out of it. The promotions will be a big part of it too. Everything the UFC owns should be included. UFC, Strikeforce, WEC, Pride and WFA should be in there, with (although better real) fake versions of BAMMA, Shooto and Jungle Fight in there. Full commentary teams and everything have to be included too. UFC should have FUEL and FX in there, and Strikeforce with Challengers.
---
Currently Active Users Viewing This Thread: 1

(0 members and 1 guests)
Posting Rules

You may post new threads

You may post replies

You may not post attachments

You may not edit your posts

---

HTML code is Off

---