Curitiba Food and Liquor

Join Date: Dec 2006
Location: NY
Posts: 16,176
Mad flow. mad skills. RIP Big Pun.
---

Sig Credit to Toxic

Quote:
Wise brings rhymes so easy,
Listening to yalls whack shit makes me queezy

Yall some stuck up nigs who cant hang with this,
My rap is so hot even haters cant dis,
Smoke some chronic and my mind be in perpetual bliss.

I be from Chocolate City where the gogo plays loudly,
I ******* spit in the face of all you fools who doubt me.

I like this game.
When the ladies hear your sound, they all wear a frown, Go sit down, your pathetic rhymes make you look like a clown, as long as im around ill always wear the crown.
Last night I was with your mom, she let me take off her gown. Shes a kinky bitch shes loves it best when im bound in hand-cuffs, jesus ******* christ does she like it rough, she loves my meat i made her touch her feet.
When I hear you rhyme its so ******* awful it should be a crime, you should listen to me im sublime, now ill sit back and drink my corona and lime as I watch you burn and fry trying to rebut my ryhme.
The drunk ryhme off has been set, biotch!
---
If a law is unjust, a man is not only right to disobey it, he is obligated to do so. ~ Thomas Jefferson
Sig by D.P.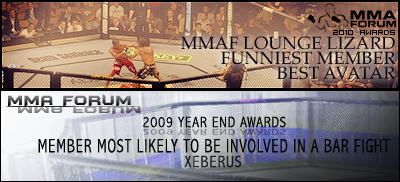 I eat babies
Join Date: Jul 2006
Location: Troy, Ohio
Posts: 7,647
This song cracks me up
---
R.A. The Rugged Man featuring Timbo King - Black and White


I eat babies
Join Date: Jul 2006
Location: Troy, Ohio
Posts: 7,647
Kool G Rap and R.A. Rugged Man - 3 Kings
---
The flow in this song by Rugged Man sounds a lot like Big Pun, its niiiice...


Enter Shikari - Sorry Youre Not a Winner


---
Currently Active Users Viewing This Thread: 1

(0 members and 1 guests)
Posting Rules

You may post new threads

You may post replies

You may not post attachments

You may not edit your posts

---

HTML code is Off

---