WMMA 3 - Dawn of MMA Diary
---
Just in case this is hard to follow this is a game by greydogsoftware called World of Mixed Martial Arts 3 and one of the user mods for it is a mod that takes you back to 1994 as John Peretti literally starting the UFC as a completely unknown commodity with no roster.
Other companies are non-existent...although eventually the companies we all know and love will open.
This is my "diary" detailing the events within this new alternate reality of MMA.
Quote:
Peretti stands in a business meeting with SEG and Rorion Gracie.

"We have about 500k to work with as our starting investment and the deal with SEG will allow us to go on PPV. We need to find at least 8 guys to sign for the first tournament"


"Got anyone in mind"

"There's a couple of tough guys that we can have as filler, but this is mainly to showcase the Gracies. Ken Shamrock is an excellent fighter who has been fighting in this submission wrestling competition in Japan. Art Jimmerson is also a guy we can bill as a good boxer an he'll be one of the most notable Americans we can find."

"What about Rickson? He was voted as the number one fighter in the world."

"I'll get on the line with him tomorrow
*END MEETING*
Ok so I have a rather pathetic 500k to work with...which is pretty depressing....I might actually be on the verge of bankruptcy for a while.
I sent out contract requests to 11 guys....most being 800/400 3 fights 1 guaranteed with the exception of Royce Gracie and Ken Shamrock who both signed for 2 fights for around 1800/900.
Rickson...predictably refused to sign....the bastard.
November 1st 1994
Quote:
Poretti is on he phone with UFC brass.

"Alright I've signed 10 fighters to fight at UFC 1. It'll be an 8 man tournament with 2 alternates."

"Who are the fighters?"

"Royce Gracie, Ken Shamrock, Pat Smith, Jason Delucia,Gerard Gordeau, Ron Van Clief, Kevin Rosier, Art Jimmerson, Teila Tuli, Zane Frazier and Trent Jackson."

"And Rickson?

"Had no interest in joining us at this time..."

"Do you really think little Royce can win this? He's much smaller than Rickson.....he's outweighed by over 50 pounds on some of these guys.

"Rorion is pretty confident he'll win"

"What about Ken?"

"They think he can be exploited technically. By the way this is booked for December 14th in Vegas. I'll see you there.
Ok so I booked the event as an 8 man tournament for the second Saturday in December. There are no rules in WMMA3 that allow a match to have no time limit. So as per tournament rules, the fights will last 1 hour and be decided by judges if, god forbid a match actually lasts that long.
I booked the tournament as follows.
(Non tourney)Jason Delucia (0-0) vs Trent Jackson (0-0)
Royce Gracie(0-0) vs Ron Van Clief (0-0)
Patrick Smith(0-0) vs Kevin Rosier (0-0)
Ken Shamrock(2-0) vs Zane Frasier (0-0)
Art Jimmerson(0-0) vs Gerard Gordeau (0-0)
Quote:
Peretti gets a phone call.

"Hello"

"Hi, this is Jason...Jason Delucia."

"Whats up?"

"Yeah I was wondering why I didn't get a spot in the tournament....from what I was led to believe I was a shoo-in for it."

"Oh...you were. Unfortunately your good friend Ken refused to participate in the tournament if it meant possibly having to fight you....so instead of having him withdraw, we decided it would be better to just swap you for another fighter. It's just business."

"I see...I didn't know he felt that way...I would've fought Ken if it came down to it."

"The one thing I can tell you is that you will be one of the first we look at for the next tournament...hopefully you and Ken can resolve everything by then.

"Alright....thanks for letting me know.

*CLICK.*
One aspect of WMMA3 that adds realism is the "relationships"...this can range from love to family ties to friendships and all sorts of things...what happened here is within the two months from the game starting to the time this card was booked Jason Delucia and Ken Shamrock developed a strong friendship. Delucia was willing to still fight Ken, however Ken refused entry into the tournament if Delucia was also in it....obviously I decided Ken over Delucia as Ken is an MMA legend and most people probably dont even know who Jason Delucia is. He was however, pretty legit and had a much better career than most of the other random scrubs they had. He has career wins over guys like Chris Lytle, Funaki and Yuki Kondo. Interestingly enough, this friendship ended within a few months...and Ken Shamrock developed a strong friendship with Zane Frasier who he fought in the tournament.
---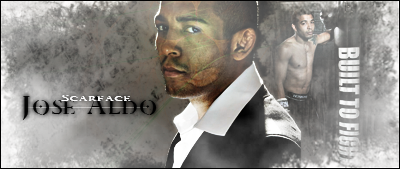 UFC 1
"We are here live in Las Vegas, Nevada in front of a small but vibrant crowd for something we call Ultimate Fighting...this is a no holds barred competition between 8 men..and one will leave with the title of Ultimate Fighting Champion."
"In our first bout we have Jason Delucia vs Trent Jenkins in the nights lone non-title bout both men come from a striking background..who do you like in this one?"
"Both men have great strikes but Delucia has developed a well rounded game training with his good friend Ken Shamrock, he does have some knowledge of submissions. I think he takes this."
Quote:
Bout 1: Jason Delucia vs Trent Jenkins

Both guys trade jabs for a few tentative moments, but it doesn't last long as Delucia quickly clinches with Jenkins and trips him easily to the floor. Jenkins clearly has no clue on the floor and he gets his guard passed easily, then gets his back taken in a sub white belt manner. He survives a few choke attempts but eventually Delucia rear naked chokes him for the win.

Winner: Jason Delucia beat Trent Jackson by Submission(Rear Naked Choke) in 6:36 of round 1.

The match rating was good.
"A good showing by Delucia who many thought would be in this tournament...showing his ground skills. Now on to the main entree of the event, the 8 man UFC tournament challenge. Who do you like to win this one?
"I think it will come down to Royce Gracie and Ken Shamrock, both have extensive experience in these combat situations and both guys have excellent skill level...Shamrock is the most imposing athlete and physical specimen here but I wouldn't count Royce Gracie out."
"Our first tournament matchup is Royce Gracie vs Ron Van Clief a striker that is a shocking 50 years old and still in great shape....will Jiu-Jitsu reign supreme? We'll find out next"
Quote:
Bout 2: Royce Gracie vs Ron Van Clief

Fight starts with Royce moving out the way of some single shots and landing one or two jabs. Van Clief is worried about the takedowns and avoids two long shots. This continues for several minutes until Gracie finally hits a single leg...within mere seconds he simply drops back for an Achilles lock and Von Clief quickly submits.

Winner: Royce Gracie beat Ron Von Clief by Submission(Achilles lock) in 9:08 of round 1.

The match rating was Average.
"Gracie looked very dominant in that first fight, taking virtually no damage but it is only going to get tougher from here on."
"The next two men are fierce strikers in Patrick Smith and Kevin Rosier, will sparks fly in this one? Stay tuned for the action cageside".
Quote:
Bout 3: Patrick Smith vs Kevin Rosier

Patrick Smith and Kevin Rosier start the fight predictably trading punches. Smith hits hard right hands that wobble Rosier, eventually knocking him down, surprisingly he follows him to the ground and looks to land some blows in half guard. Smith goes for several chokes on the floor but doesn't seem to know how to execute them. However, he eventually is able to submit his equally incompetent opponent with a head-in-arm choke.

Winner: Patrick Smith beat Kevin Rosier by Submission(Arm Triangle) in 14:08 of Round 1

The match rating was Good.
"The next match is sure to excite as Ken Shamrock one of the favourites to win this tournament faces off against big 6'6 Karate fighter Zane Frazier in a match between Juggernauts."
Quote:
Bout 5: Ken Shamrock vs Zane Frazier

In about a minute Ken Shamrock double legs Zane Frazier to the floor and slides right to side control on his hapless opponent. He grabs an arm and wrenches back a nasty kimura that induces the tapout.

Winner: Ken Shamrock beat Zane Frazier by Submission(Kimura)in 1:58 of round 1.

The match rating was Good.
"An extremely dominant performance by Ken Shamrock..you have to think he has to be the favourite now."
"His size and athleticism along with his submission skills really make him almost unstoppable, I don't see him being challenged here."
"It is the old classic Boxing vs Martial Arts story here as Art Jimmerson take on karate expert Gerard Gordeau of Holland...Jimmerson has opted to wear boxing gloves here rather than fight bare knuckle we'll see if that has an impact on this fight".
Quote:
Bout 5: Art Jimmerson vs Gerard Gordeau

This is one of the only fights in the game that I didn't know who would win when I simmed it so it was pretty entertaining...there was several brief striking exchanges before Gordeau takes Jimmerson to the floor. He starts landing shots on the ground but forgets to control Jimmerson's body and he stands up. A wild exchange promptly ensues and Jimmerson lands a monster right hand and it is a one punch knockout for old One Glove.

Winner: Art Jimmerson beat Gerard Gordeau by Knock Out(Punch) in 5:22 of round 1

The match rating was Good.
"On to the semifinals and Royce Gracie will fight Patrick Smith....Patrick Smith is a big strong guy but I think his technique on his grappling will be his downfall here."
Quote:
Bout 7: Royce Gracie vs Pat Smith

Boring fight here as Royce Gracie spends close to a half hour chasing Pat Smith who is really doing nothing other than desparately avoiding takedown attempts from Gracie. The problem for Royce is he's 40lbs outsized and even in the clinch against the fence he has trouble getting Smith down. Smith doesn't really punish him or threaten him on the feet although he does "win"...most of it. Royce finally single legs him against the cage and extremely quickly drops back for an ankle lock. Smith submits. This match predictably got the second worst match rating in the game...only Abysmal being worse.

Winner: Royce Gracie beat Pat Smith by Submission(Ankle lock)in 29:11 of Round 1

The match rating was Awful
"A very grueling fight for both men you have to think that will play a factor in Gracie's final fight here tonight in the Finals"
"Ken Shamrock looked impressive in round 1 here is again against Art Jimmerson who scored so far the event's only knockout"
Quote:
Bout 8: Ken Shamrock vs Art Jimmerson

Art Jimmerson didn't get much of a chance to land much of anything before Ken Shamrock clinches with him. He hits a big wrestling slam on Art and moves into side control shortly afterword. Doesn't take long for him to arm triangle poor Art.

Winner: Ken Shamrock beat Art Jimmerson by Submission(Arm Triangle) in 4:13 of round 1.

The match rating was Average.
"Shamrock's fights have only last a little over 5 minutes you got to think he has a significant energy advantage over Gracie in the finals."
"We take you to the cage to present the main event, the grand finale of the Ultimate Fighting Championship tournament challenge!"
Quote:
Bout 9: Ken Shamrock vs Royce Gracie

This match starts fairly slowly, with Royce Gracie trying to take Ken Shamrock down frequently but failing. Ken's grappling combined with the size difference makes it difficult for Royce. His plan seems to be to sprawl and brawl for now and he is having some success for the first 10 minutes. Ken makes a huge mistake when Royce fails a double and pushes him against the fence. Royce uses the cage to inch his way behind Ken and quickly climbs on Ken's back and tries to choke him. Ken bucks him but eventually falls to his knees. Royce locks in the rear naked choke as Ken looks pissed that he made such a huge error.

Winner: Royce Gracie beat Ken Shamrock by Submission(Rear Naked Choke) in 12:51 of round 1.

The match rating was Good.
"WOW! Royce Gracie takes the first ever Ultimate Fighting Championship tournament! Are you surprised at all?
"A little but everyone knew that his submissions were top notch and Ken made a huge mistake allowing Royce to get on his back as he didn't have the wrestling to force Ken to play his game."
"That concludes UFC 1, I hope to see you next time, here in Las Vegas, Nevada."
---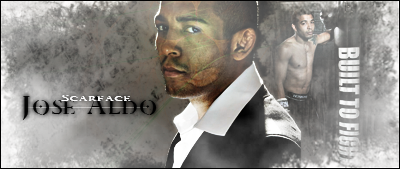 Currently Active Users Viewing This Thread: 1

(0 members and 1 guests)
Posting Rules

You may post new threads

You may post replies

You may not post attachments

You may not edit your posts

---

HTML code is Off

---