vBookie Event

: Undertaker vs Brock Lesnar (Wrestlemania 30)
This event is over.
Wrestlemania 30: Undertaker vs Brock Lesnar
---
---
Quote:
Grudge Match: The Undertaker vs. Brock Lesnar

What went down: A slow start to this one. The crowd seemingly needs a few moments to get back into the swing of things after such a hot start to the show. Undertaker took control early, but Lesnar went after Taker's leg to take over. Lesnar kicked out of the choke slam while Undertaker kicked out of an F5. Taker twice had the Hell's Gate (gogoplata) locked in, but Lesnar slammed his way out. Lesnar went for a kimura, but Taker turned it into one of his own, but Lesnar got the ropes.

Undertaker goes for Old School, but Lesnar pulls him down right into the F5, but Taker kicks out at two. Lesnar rag-dolling Undertaker right now. And then he hits him with a third F5 and the referee counts 1-2-3. Unbelievable. The crowd is absolutely stunned. I've never heard a wrestling crowd as quiet as this. Brock Lesnar has broken the streak.

Result: Brock Lesnar d. The Undertaker (Pinfall/F5)
http://www.bloodyelbow.com/2014/4/6/...lay-discussion
---

Join Date: May 2008
Posts: 11,388
My roommate is going mental at the screen having seen Taker lose the streak. I don't follow Wrasslin' these days but one thing I remember fondly is the streak. And he gave it up to Lesnar of all people???!!!
---
Think. It Ain't Illegal Yet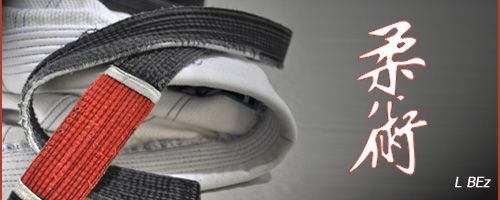 "Discipline Hurts Less Than Regret"
Haven't watched wrestling in a decade or so. Taker was always my favourite though and the streak ending is pretty shitty.
Sent from
Verticalsports.com Free App
---

"There are three things all wise men fear: the sea in storm, a night with no moon, and the anger of a gentle man."
All I could think of is the "old school into F5 for the 3rd time." Well, looks like Undertaker got his wish back when he asked Brock to go against em. Question is how much to take that loss.
---
Marcus Aurelius: Tell me again, Maximus, why are we here?
Maximus: For the glory of the
Empire, sire.
Baked, not fried... the healthy choice.
I wonder why Lesnar? I always figured it would be an up-and-comer to elevate his career (Orton back when they fought) not a part time guy who already left the company once.
Sent from
Verticalsports.com Free App
Banned
Join Date: Aug 2010
Location: Idaho
Posts: 2,848
Apparently it was The Undertaker's idea to end the streak and Brock was uncomfortable with the idea at first but was given the green light by VKM. I remember The Undertaker has offered to lose the streak to Kane, Edge, and HHH but all three refused.

Pretty shitty though, The Undertaker was always my favorite.
Currently Active Users Viewing This Thread: 1

(0 members and 1 guests)
Posting Rules

You may post new threads

You may post replies

You may not post attachments

You may not edit your posts

---

HTML code is Off

---