Top 5 Worst Teenage Mutant Ninja Turtles Moments
---
A new TMNT movie is in the horizon and people are saying its going to be terrible. Its not hard to see why considering its a Michael Bay production starring Megan Fox. That's like puking on a pile of shit. Even if this movie turns out to be gawd awful just remember this will not be the first time the Ninja Turtles took it up the ass. For the past thirty years I have seen garbage that had the Ninja Turtle name on it. So lets get right down to it this is my Top 5 Worst Teenage Mutant Ninja Turtles moments.

5. Turtles Forever! This movie could have been beautiful. You had the 1987 Turtles teaming up with the 2003 Turtles. The brought back all the originals from the 1987 show and my inner child couldn't have been more excited. The only problem is they made the 87 turtles so goofy. The 87 version was a bit goofy but not to the extent that TMNT Forever made them out to be. Apparently, TMNT Forever believed the 87 Turtles didn't take anything seriously and was never put in a life and death situation. YOu guys remember the episode where the 87 turtles fought mutant banana's was attacked by shredder with a tickle ray? Neither did I because it never happened. If it did the show would not have lasted as long as it did. This movie's depiction of the 87 turtles was complete horseshit.

4. Gettin Down in your Town. YOu guys remember when they made the Teenage Mutant Ninja Turtles into a rock band. Let me refresh your memory...
I have a confession to make. I actually liked the Coming Out of Your Shell tour. The premise is completely cheesy but I still had fun with it. Apparently I wasn't the only one because they did another tour called Gettin Down in Your Town. This was bad. Even by my standards this was bad. If you actually watched this concert you can see the kids in the audience bored out of their skulls. None of the songs were as catchy as the first tour. They were down right boring

3. We Wish You a Turtle Christmas. Gettin Down in your Town was a masterpiece compared to this crap. They actually made a video where the Ninja turtles sing Raggaw christmas songs with Jamaican accents.


2. Ninja Turles: The Next Mutation. I just realized that Turltes Forever wasn't depicting the 87 turtles. Instead, they were depicting the Ninja Turtles from New Mutation. For a show that was live action it was more cartoonish then the animated version. Almost every fight scene had bells and whistles going off as if this was a episode of Looney Tunes. The Turtless themselves were pretty much the three stooges wearing turtle costumes.

1. Teenage Mutant Ninja Turtles: Turtles in Time. Ever since this movie People wanted to depict the Ninja Turtles as these horribly goofy slapstick characters. This was wear it all came from. This was the source. Don't believe me! Check out this intro...
Kind of a step down from the last two movie intro's.


So what would you consider the worst TMNT moment or moments?
---
You forget that this isn't just some brutal sport where everyones out to kill each other. Its much more like a game of physical chess.-looney liam
The third movie wasn't originally called turtles in time it was just turtles 3.
However all of these could be replaced by awful things from the abomination that is Michael Bay ******* himself in the ass with his own arm then eating his arm and the shit produced from his shit covered arm being called a movie.
Sent from
Verticalsports.com Free App
---
Think. It Ain't Illegal Yet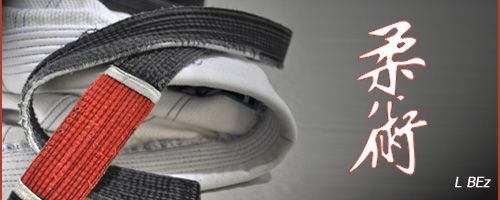 "Discipline Hurts Less Than Regret"
MMA Fanatic
Join Date: Nov 2014
Posts: 54
Ice
---
idk, vanilla ice was pretty bad too... though your list is pretty legit.
Currently Active Users Viewing This Thread: 1

(0 members and 1 guests)
Posting Rules

You may post new threads

You may post replies

You may not post attachments

You may not edit your posts

---

HTML code is Off

---