Quote:
Originally Posted by
massage__dancer
View Post
im working on headshots with my g3 and it is a pain. Im not doing prestige, im going to complete all the challenges. I have allot of the guns complested both kills and headshots but this g3 is annoying me
g3... thats short stubby assault rifle right?
---
Founding Rockateer of the Wilson Gouveia Rocketship!
Sig by Diesel
Homicidal Maniac

Join Date: Apr 2007
Location: Houston, Texas
Posts: 6,193
actually I think you are think of the g36 which I am alomost finish with the headshots on now. the g3 I started liking once I started using it more as a medium to long range weapon like a sniper/br it became one of my favorite weapons.

My friends and I are now annoying the crap out of people in call of duty now though for we are playing hardcore search and destroy with all of us using noob tubes (gernade launchers) we also have every maps angles worked out so that they are not even able to shoot a bullet before there whole team is dead most of the time we spawn aim and kill them accross the map. we had people do it to us so we worked out the angles and judge how fast people move when they spawn and presto we can kill the whole team when they spawn.
---
Over! 2,000,000 Views!
Koscheck > St. Pierre
Join Date: Apr 2007
Posts: 257
Anyone else get people calling them out?

I've recently come across a guy who invites me into games and the procedes to abuse me. I kill the shit out of him and it gets him even more angry. It's hilarious.
Well I guesss you should want him to invite you into games more often then.
I got Call Of Duty 4 on DS today. I've only done the first mission in campaign mode and it seems quite decent. I wanted to get it mainly for multiplayer purposes. I'm hoping my brother gets a DS. Otherwise, I'll have to invite the 8 year old girl who lives around the corner to come over for some Call Of Duty 4 action~!
Homicidal Maniac

Join Date: Apr 2007
Location: Houston, Texas
Posts: 6,193
sure thats what you will be inviting her over for lol
---
Over! 2,000,000 Views!
whent bouught a 360 just for this game i couldnt resist. Still havent played it yet. started playing Rainbow 6 Vegas
xbox user name = kemicalsupreme.

Add me if you want a game. I only train, go to school, and play cod4. Repeat every day! Sneak a beer here and there in. So add me !
SugaRUSH!
Join Date: Jun 2006
Location: Surrey, Canada
Posts: 3,807
Started playing online for PS3. Awesome game. I am about to get prestige mode. Should I do it or not?
---
Support Mixed Martial Arts, not Ultimate Fighting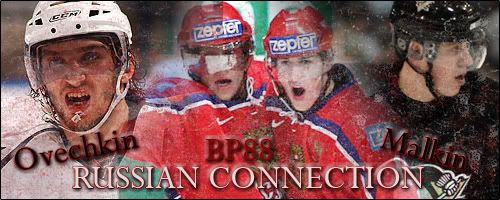 Call of Duty 4 is one of the best video games ever. It is pretty much perfect in every way.
---
"Existence precedes essence"
- Jean Paul Sartre
My podcast/blog:
http://lifeashumans.blogspot.com/
Funniest thing you may ever find on the internet:
www.gentlemanbob.com
or look for gentlemanbob on facebook
NPFFL: Cain Velasquez, Demian Maia, Lyoto Machida, Joseph Benavidez
Currently Active Users Viewing This Thread: 1

(0 members and 1 guests)
Posting Rules

You may post new threads

You may post replies

You may not post attachments

You may not edit your posts

---

HTML code is Off

---