Call of Duty 4
---
Ok, I somewhat like this game (even though my loyality lies with halo.) My friend on xbox live bought his friends list COD$ for christmas so we could all play it with him so I have been as of late.

I like how you have to earn your guns (that was a big plus)

I do not like Juggernaut, it just takes me out of the game feel when ever I shoot or try and blow someone up that has it on

Prestige mode is kinda cool but I dont like how you lose all your guns and have to start over on challenges. I think they should let you keep the guns but make you do different more harder challenges just IMO

Spawns are atrocious in this game you can sit there and spawn kill the other team the whole game if you rush their spawn points.

all in all i do like the game, so I thought I would make a thread and see what you guys thought about the game
SugaRUSH!
Join Date: Jun 2006
Location: Surrey, Canada
Posts: 3,807
I am not a hardcore gamer, so for me all I've only played Online with some friends and I beat the campaign. I must say, the campaign was pretty damn sweet. Online...well my PS3 isn't hooked to the internet at the moment, so yeah...but overall I love the game.
---
Support Mixed Martial Arts, not Ultimate Fighting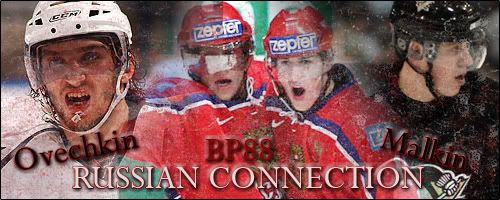 MMA Fanatic
Join Date: Apr 2007
Location: Porter, Maine
Posts: 33
i have the pc version and i love it the only thing that sux is that i still have dail-up
so i have to go to my friends house to play mp.
---
The Joker: [fuming] Batman... Batman... Can somebody tell me what kind of a world we live in, where a man dressed up as a *bat* gets all of my press? This town needs an enema!
I'm thinking about picking it up for the ps3, read some really good reviews for it and sounds like everybody hear enjoyed it. But games cost dollars and I'm leaning towards saving my money for the new Turok game which looks pretty sick.
yeah I would not have bought it but my friend just bought it for his whole friendfs list so I might as well play it. all my friends are now playing cod4 instead of halo 3 though which makes me mad for I am so a halo guy
Koscheck > St. Pierre
Join Date: Apr 2007
Posts: 257
It's a pretty awesome game. Campaign was a little short but it was still amzaing. Online is brutal.
I dig it. Currently level 50 with a 1.50 kill to death ratio.
---
Founding Rockateer of the Wilson Gouveia Rocketship!
Sig by Diesel
It's fantastic. I have it on PS3. I have always used my brother's account since it's his PS3 but he wanted me to create my own account and so far I'm doing better than he did at the start but that would be from the practise I got using his account. I'm hoping he gets a Nintendo DS so I can get the game on DS and we can verse each other. I played it once on DS and I was quite impressed.
im working on headshots with my g3 and it is a pain. Im not doing prestige, im going to complete all the challenges. I have allot of the guns complested both kills and headshots but this g3 is annoying me
I play CoD4 online all the time with my PS3, ****ing awesome.
Currently Active Users Viewing This Thread: 1

(0 members and 1 guests)
Posting Rules

You may post new threads

You may post replies

You may not post attachments

You may not edit your posts

---

HTML code is Off

---