I would rate most of the Resident Evil games as some of the finest games ever made for video gaming. Resident Evil 2 was a personal favourite of mine.

And although I love the nostalgic fixed background that were prominent in the earlier carnations, I LOVED the reinvention of the series with Resident Evil 4. It was a fantastic sequel and reminded me of how James Cameron took over directing duties for his interpretation of Aliens and made it a action horror extravaganza as opposed to an atmospheric creepy horror.

I've yet to play Resi 5 but i'm sure i'll love that.

I'm also a HUGE fan of the Metal Gear Solid games. Completed part 4 about a month ago.
---
Why Do We Fall?
Banned
Join Date: Feb 2007
Posts: 3,238
I would like to add Fallout 3 to my list. What an insanely fun game.
Call of Duty 4
Gears of War 1&2
Uncharted
GRID
Forza 2
Ninja Gaiden 2
God of War
Fight Night 3

Thats just the top of my mind..
---
Go ahead and put my name on the check Dana, Knock Out of the Night - Wandy @ press conference
Call of Duty 4,5
Super smash bros. Brawl
Madden
welcome to the forum
Fifa
Mlb
Gta
---

I eat babies
Join Date: Jul 2006
Location: Troy, Ohio
Posts: 7,647
NES:

Marble Madness
Mario/Duck Hunt
Donkey Kong
Master Blaster

---------------------------

SNES:

Mario All-Stars
Mortal Kombat (all of em)

---------------------------

Playstations:

Call Of Duty: World At War
Madden (all)
Mortal Kombat (all)
Tekken (all)
Tony Hawk (all)
Gran Turismo (all)
Need For Speed (all)
Grand Theft Auto (all)
Ratchet and Clank (all)
Spyro The Dragon (first 2 mainly)
Guitar Hero (all)
Burnout Takedown/Revenge
Twisted Metal 4

---------------------------

Wii:

Call Of Duty: World at War
Mario Kart

---------------------------

XBox:

Halo (all)
Need For Speeds (all)

---------------------------

Computer:

Doom (all)
Duke Nukem (all)
Heretic (all)
Hexen
Fallout
Far Cry
Diablo
Fables 1 and 2 were both gems for me. Also CoD 4 and 5. Big fan of Smash Bros Melee and I earned money in tourneys for it actually. Gears of War 1 not really 2.

But.. 10 cool points and a rep to anyone who has played the Monster Hunter series. Best freakin game on the planet IMO.

BTW, ICO.
---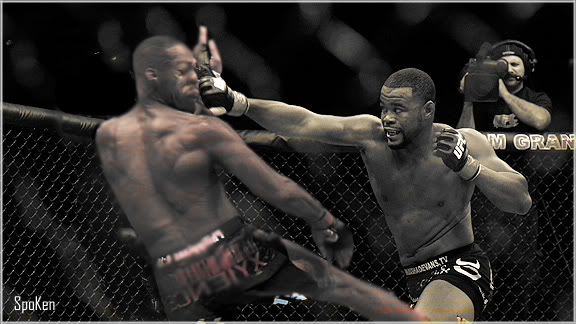 Sweet sig by Life B EZ
I feel like I get paid way to much money, but not enough -Nick Diaz
Bantamweight
Join Date: Feb 2007
Location: Vienna
Posts: 977
Got me some pride fc for ps2 cheap and i am wasting my new controller now .. not bad once you find all the missing fighters on some forum for example sherdog and with some modifications of my own i get Fedor Mirko and everybody else .. pro evolution soccer 2009 is on ice since the summer is back i will play on concrete or grass .. after all it is the real thing
I kinda like this game called UFC Undisputed, anybody heard of it?
Quote:
I kinda like this game called UFC Undisputed, anybody heard of it?
So what is that about again?
---

Thanks to Toxic for the Awesome Sig!
Even if the whole world is against you, one thing will never let you down. That thing is beer.
Quote:
So what is that about again?
I think it's that new cage fighting game. I heard you can actually kick people in that game. THEY ALLOW KICKS! Must be a made up sport.
---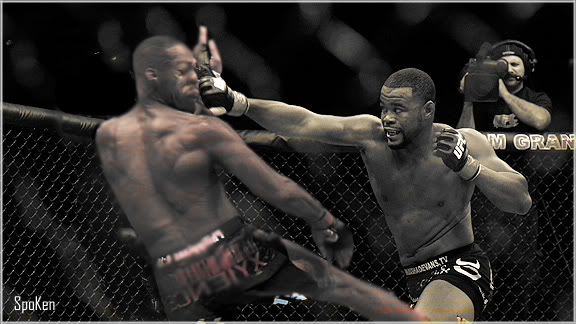 Sweet sig by Life B EZ
I feel like I get paid way to much money, but not enough -Nick Diaz
Currently Active Users Viewing This Thread: 1

(0 members and 1 guests)
Posting Rules

You may post new threads

You may post replies

You may not post attachments

You may not edit your posts

---

HTML code is Off

---