Middleweight
Join Date: Jun 2008
Location: Alabama
Posts: 2,898
i havent started yet but my next 2 books im gonna read r iron age warrior and founding brothers...should be interesting
International Stalker
Join Date: Nov 2006
Location: San Diego
Posts: 5,203
The CIA field manual on lock picking.
---
Credit to ThaMuffinMan
Just finished the following novels:

Robert Louis Stevenson's The Strange Case of Dr. Jekyl and Mr. Hyde.

Edward Wheeler's Deadwood Dick's Doom, or Calamity Jane's Last Adventure

Books I'm currently reading:

Rohinton Mistry's Tales from Firozsha Baag
Fedor: Fighting System of the World's Undisputed King of MMA

Poem collections I just finished reading:

Dante Gabriel Rossetti's House of Life
George Meredith's Modern Love

Poems I'm currently reading:

Dante Gabriel Rossetti's "Jenny"
Algernon Charles Swinburne's "Hymn to Proserpine"
Elizabeth Barrett Browning's "The Dead Pan"


Most of these are being read for class.
Banned
Join Date: Dec 2006
Location: England
Posts: 1,656
Currently reading Narcissus and Goldmund by Herman Hesse.

Next I'm gonna re-read Catcher in the Rye for like the 50th time and then I've got a couple of Graham Greene books (The Human Factor and Made in England) that have been lying around for ages.

BTW nice thread Walker.
Just finished reading for about the 20th time Money by Martin Amis.

Currently re-reading Only Human by Tom Holt which th more I read of is just as non funny as when I read it the first time.

I need to get to a book store. Thinking about starting the Wheel of Time series but need to get paid first.
---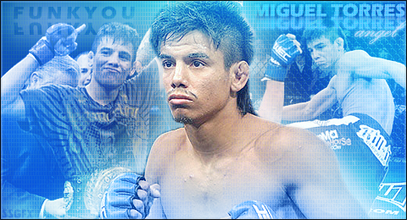 MMAFFL Record 4-1
MMA Fanatic
Join Date: Oct 2008
Location: Aberystwyth, Wales
Posts: 8
just finished reading the troy trilogy by david gemmell n they are all awesome couldnt put them down which led to a few short nights sleeps
Allllmost made this thread a while back but decided against it. Glad to see so many readers in here.
Quote:
I dont read much but if you have never read "I hope they serve beer in hell" I strongly suggest you do, it is possibly the funniest book ever written.
I heard that's amazing. I need to pick it up asap.
Quote:
Every year I reread Floating Dragon (Peter Straub) and Black House (Stephen King/Peter Straub), also Salem's Lot (Stephen King).
new best friend. I love Salem's Lot. Never made it to Black House, though. The Talisman was awesome, but kinda dragged on a bit. I guess you recommend it, though?
I'm currently reading Galilee by Clive Barker. It's like a supernatural story about families at war. Just started it. He's a really underrated author.
This thread is destined to fail.
---
RIP Anthony Neil Young 1985-2008
VBookie Record
29-10
Quote:
His swaggers tight like a yeast infection! And he give geese erections!
Quote:
Right now I am working on Dave Ramsey's Total Money Makeover, and Fight: Everything you ever wanted to know about Ass-Kicking but were afraid You'd get your ass kicked for asking. Also pretty good so far but not as good as a fighter's heart. I have a true crime book I am going to read after those are done.
I've got that. It's a bit wank.
I'm about to start reading The Odyssy.
Light Heavyweight

Join Date: May 2007
Location: Melbourne, Australia
Posts: 3,474
Just finished reading American Psycho by Bret Easton Ellis. Best book ever.

Currently reading the latest issue of "The New Scientist" which is some science magazine I subscribe to.
Currently Active Users Viewing This Thread: 1

(0 members and 1 guests)
Posting Rules

You may post new threads

You may post replies

You may not post attachments

You may not edit your posts

---

HTML code is Off

---