Currently Reading?
---
I know there is a thread about "currently listening" but I love reading books and BloodJunkie and I had a great couple of PMs about books we were reading and it turns out we are reading the same series: Robert Jordan's The Wheel of Time. He's on the 5th book- "The Fires of Heaven" and I'm on the 4th one "The Shadow Rising".

I've been studying Middle Eastern History and US foreign policy in that region since the summer of 2006 but I needed to take a break from the heavy reading for good ole fantasy escapism. The last read on ME history was Robert Fisk's "The Great War for Civilisation" before I read Philip Pullman's "His Dark Materials" trilogy before hitting Jordan.

So I'd like to see what anyone else is reading and on what subjects.

I know some of yall are in school and have required reading and that's all good too.

So...anyone reading anything?
---
LEGEN...wait for it...DARY

Join Date: Jul 2006
Location: Georgia
Posts: 5,066
I am actually in the process of reading a book I took from my parents' place last time I was there called The Politics of Heroin in Southeast Asia...written back in the 70's. It seemed interesting when I picked it up, but I am beginning to lose interest.

I might start that series you were talking about. LOL.
---
MMA fighter

Join Date: Oct 2006
Location: West Carrollton, Ohio
Posts: 2,575
I recently finished up A Fighter's Heart by Sam Sheridan it was awesome I read it in 2 days I would suggest it to anyone.

Right now I am working on Dave Ramsey's Total Money Makeover, and Fight: Everything you ever wanted to know about Ass-Kicking but were afraid You'd get your ass kicked for asking. Also pretty good so far but not as good as a fighter's heart. I have a true crime book I am going to read after those are done.
I'm currently reading Rant by Chuck Palahniuk. Weird book:
---
What a stud
Quote:
The power of Aleks, his small baby and pimp hardcore dogs has granted you useful insight, my friend.
Middleweight
Join Date: Jun 2008
Location: Alabama
Posts: 2,898
well im currently reading Rum Punch and Revolution...basically about tavern and drinking during the revolution..(its for class)
I dont read much but if you have never read "I hope they serve beer in hell" I strongly suggest you do, it is possibly the funniest book ever written.
---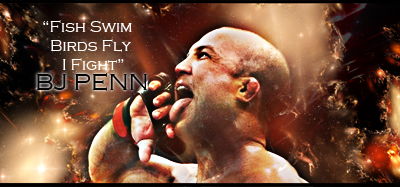 "If you get hit and it hurts hit him back you not knocked out yet."-Joe Doerksen
The Toxic Terrors (FFL)
Demetrious Johnson*Eduardo Dantas*Emanuel Newton*Will Brooks*Michael Page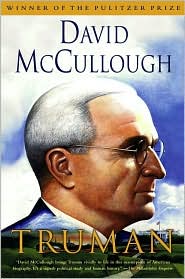 Just read that.
Probably going to go get a few new books at Barnes and Noble tomorrow.
---
Curitiba Food and Liquor

Join Date: Dec 2006
Location: NY
Posts: 16,176
Every year I reread Floating Dragon (Peter Straub) and Black House (Stephen King/Peter Straub), also Salem's Lot (Stephen King). If I could find my copy of The Source (James Michener), I'd be reading that.

I have the feeling that if I like Stephen King, Peter Straub, Ramsey Campbell etc. then I'd like Chuck Palahniuk. There was a fairly long article about 4 years ago about him in Rolling Stone. He had some insane accident while lifting, I can't remember what it was.

I loved A Fighter's Heart. I reread it several times over a period of about two weeks. I wish Sam Sheridan would write books about his other adventures like sailing, putting out forest fires etc.

I have a thick book of twentieth-century Russian history that I chip away at, but every page has so much information on it, it's slow going.
---

Sig Credit to Toxic

the Irish americans (a history)

for history I am doing a research project on John Devoy and the clan na gale. I am reading it so I can use it as a resource.

also doing studies on the general theory of employment as well as the wealth of nations.
---
"The fat man flies at midnight"
---
Last edited by americanfighter; 02-12-2009 at

11:48 PM

.
Currently Active Users Viewing This Thread: 1

(0 members and 1 guests)
Posting Rules

You may post new threads

You may post replies

You may not post attachments

You may not edit your posts

---

HTML code is Off

---