MMA Fanatic
Join Date: Aug 2010
Posts: 60
Any MMA fans play street fighter?
---
or any fighting games in general? Fighting games remind me a lot of MMA when it comes to match-ups between characters and what not. Just seeing if fellow MMA fans have similar interests to me I guess.

I play a lot of SSF4 right now since it is relatively new. I dabble with HD Remix as well and waiting for King of Fighters 13 and Marvel vs Capcom 3. Thinking about picking up BlazBlue for the hell of it.
There's quite a few gamers here, so you'll find some interests with others I'm sure.

I moved the thread to the video games section, by the way.
I've always loved SF. Akuma is my boy!
---
Quote:
Composure, your one of my fav posters here so I mean this in a sincere way, please keep your hair as far away from long ever again! Lol
I play the SNES Street fighter so damn much (at work and other places) cause of a portable rom player I have but have to look into the new version if I can find it affordable enough.
---
When I was a kid I play street fighter on snes way too much. I loved that game.
---
"The fat man flies at midnight"
i personally cant wait for street fighter vs tekken, thats going to be nuts
---
But a true champion, face to face with his darkest hour, will do whatever it takes to rise above. A man fights, and fights, and then fights some more. Because surrender is death, and death is for pussies- kenny powers
RNC - the fighting mans lullaby

Join Date: Sep 2008
Location: Somewhere between Hell and Earth
Posts: 1,849
I used to play games like Final Fight, and Streets of Rage - man i wish they made games like that now!
I loved Streetfighter 2 Turbo for the Sega Genesis,
If you play streetfighter though you need to go to college humor and watch Streetfighter the later years its like a 6 part series that will have you pissing your pants. You have been warned.
---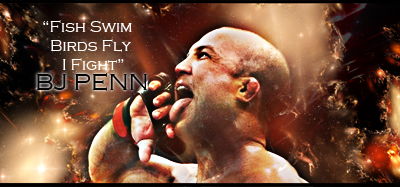 "If you get hit and it hurts hit him back you not knocked out yet."-Joe Doerksen
The Toxic Terrors (FFL)
Demetrious Johnson*Eduardo Dantas*Emanuel Newton*Will Brooks*Michael Page
I love SF, especially playing in Arcades, most of my favorite fighting games were Killer Instinct, Mortal Kombat 1, and Killer Instinct 2. Those games were awesome, I'd love to get an old arcade machine of KI!!
---

Supporting:Ian McCall, Tatsuya Kawajiri, Alan Belcher, Tim Kennedy, Takanori Gomi, Fedor, Josh Barnett.
I play street fighter. Unfortunately, I suck at it!
---
You forget that this isn't just some brutal sport where everyones out to kill each other. Its much more like a game of physical chess.-looney liam
Currently Active Users Viewing This Thread: 1

(0 members and 1 guests)
Posting Rules

You may post new threads

You may post replies

You may not post attachments

You may not edit your posts

---

HTML code is Off

---