Quote:
Hans David - @hansdavidian. I mostly tweet about Indonesian politics though
How are the comparisons between Cambodian and Indonesian organic breast milk. What are the pros and cons.
---
Marcus Aurelius: Tell me again, Maximus, why are we here?
Maximus: For the glory of the
Empire, sire.
Baked, not fried... the healthy choice.
edited mine to @LizaGroveMMA
a lot of you should find you have a new follower
Ooooh a Liza back on twitter
---

"There are three things all wise men fear: the sea in storm, a night with no moon, and the anger of a gentle man."
@mirage445 I don't usually post anything...few retweets here and there.
---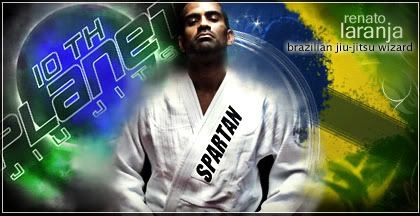 "You have a big word for a guy who don't have a gi right now." - Renato Laranja
Here's my new one:
@UKMMAGURU
Please follow, I'll be posting MMA news and tidbits here and there!
Join Date: Jun 2009
Posts: 20,898
Bumpppp
My twitter has changed since then.
@tlongyo
Damn I forgot this list even existed.

Edited yours Hit, mine is also edited, although I rarely use Twitter anymore.

Join Date: Jul 2012
Location: Glasgow
Posts: 16,155
I've got one I used to make a lot of MMA jokes on. Now I just use it to pedal my pay by views MMA articles. @ mmacomedyClub
---
Consider yourself added Clyde.

Join Date: Jul 2012
Location: Glasgow
Posts: 16,155
Quote:
Consider yourself added Clyde.
I kind of judge myself for even owning a twitter account. But it's an extra 20 views or something to any articles I put up which helps at least a bit so, worth it. Got a couple of replies from fighters with a few jokes. Dominick Cruz just laughed at a shit one I made and then I feel special because someone I watch on TV interacted with me.
---
Currently Active Users Viewing This Thread: 1

(0 members and 1 guests)
Posting Rules

You may post new threads

You may post replies

You may not post attachments

You may not edit your posts

---

HTML code is Off

---