Homicidal Maniac

Join Date: Apr 2007
Location: Houston, Texas
Posts: 6,193
you know you are going to watch it
---
http://www.contactmusic.com/news.nsf...reeves_1211437
Quote:
BILL & TED 3, the third instalment of the cult 'Bill & Ted' franchise, is officially on its way, according to Keanu Reeves. The actor, who played Ted in the movies, says the writers are around six weeks away from a draft of the script, reports MTV News.
The actor says 'Bill & Ted 3' is likely to build on previous storylines, saying, "When we last got together, part of it was that Bill and Ted were supposed to have written the song that saved the world, and it hasn't happened. So they've now become kind of possessed by trying to do that. Then there's an element of time and they have to go back". Previously, Reeves had said that the original screenwriters Chris Matheson and Ed Solomon were "going to try and see" if they could write something. 'Bill & Ted's Excellent Adventure' in 1989 and the sequel 'Bill & Ted's Bogus Journey' in 1991 co-starred Reeves and Alex Winter as high school students traveling through time to piece together a history project. In the third movie, the characters are now in their mid-forties, something that Reeves described as "pretty excellent".
Before beginning work on 'BILL & TED 3', Keanu Reeves will first star in the action-drama '47 Ronin' about a band of samurais who set out to avenge the death of their master.
---
Over! 2,000,000 Views!

Join Date: Apr 2010
Location: Gods country
Posts: 4,521
Gonna have to check this out even though it'll probably suck a fat one
It sounds pretty non-non-non-non-non heinous to me.
---
Whoooooaaaahhh.... But will the Most Excellent Princesses be in it too? How about Station?!
---
Made by DP
R.I.P. Evan Tanner, you will be missed....
WWNPHD?
Homicidal Maniac

Join Date: Apr 2007
Location: Houston, Texas
Posts: 6,193
its gunna suck that george wont be in it though
---
Over! 2,000,000 Views!
illegally and free? you bet
---
If a law is unjust, a man is not only right to disobey it, he is obligated to do so. ~ Thomas Jefferson
Sig by D.P.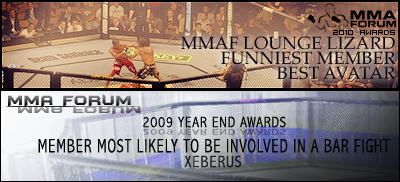 Awesome... I'll have to watch it. I... am Ted Theodore Logan....
---
Bantamweight
Join Date: Feb 2007
Location: Vienna
Posts: 977
as far as i am concerned, i will maybe check it out dude... of course if it's excellent then i will surely watch it...
I just felt my tumor tingle...I think it grew a little lol.....But yes I will lolz
---
Credit to M.C !!
Currently Active Users Viewing This Thread: 1

(0 members and 1 guests)
Posting Rules

You may post new threads

You may post replies

You may not post attachments

You may not edit your posts

---

HTML code is Off

---