Homicidal Maniac

Join Date: Apr 2007
Location: Houston, Texas
Posts: 6,193
~~**""**~~**""**~~Harry Potterand the Deathly Hallows: Part 2 ~~**""**~~**""**~~
---
Harry Potterand the Deathly Hallows: Part 2
Quote:
The final chapter begins as Harry, Ron, and Hermione continue their quest of finding and destroying the Dark Lord's three remaining Horcruxes, the magical items responsible for his immortality. But as the mystical Deathly Hallows are uncovered, and Voldemort finds out about their mission, the biggest battle begins and life as they know it will never be the same again
http://www.imdb.com/title/tt1201607/plotsummary
---
Over! 2,000,000 Views!
Gotta watch this....Ive read and watched ecery book and movie!!!! A guilty pleasure of mine
---
Credit to M.C !!
Homicidal Maniac

Join Date: Apr 2007
Location: Houston, Texas
Posts: 6,193
So who went to go see it at midnight?
I went for the fun of it and i must say it was not bad at all I quite enjoyed it.
I had some fun though, it was harry mania in the theater where people were clapping for the corny scenes so i was like wtf and I clapped at the scenes I enjoyed which were
let me tell you harry potter kids can turn viscous in a blink of an eye it was scary lol
All in all a good movie
---
Over! 2,000,000 Views!
Didnt get to catch the midnight show.........Prolly gonna get it on bootleg not many theaters in afghanistan lol.
---
Credit to M.C !!
Super Heavyweight

Join Date: Jan 2010
Location: Latvia
Posts: 4,108
I've only seen the first two Harry Potters, maybe I should catch up..
I would Leed. The first two are quite child like. As the series goes on, it gets darker and more ominous.

The books are great, the films are fantastic. I could not give a shit if they're meant for younger people, I grew up reading them and the last two films are frankly outstanding (I mean Deathly Hallows part 1 and Half Blood Prince, I've yet to see Part 2)
---

"There are three things all wise men fear: the sea in storm, a night with no moon, and the anger of a gentle man."
I definitely need to check it out.

I always wanted to bang the hell out of hermione.
---
If a law is unjust, a man is not only right to disobey it, he is obligated to do so. ~ Thomas Jefferson
Sig by D.P.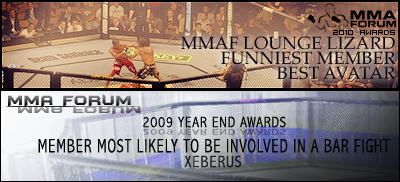 Currently Active Users Viewing This Thread: 1

(0 members and 1 guests)
Posting Rules

You may post new threads

You may post replies

You may not post attachments

You may not edit your posts

---

HTML code is Off

---