Firefly is incredible. Oh what could of been...

On season 2 of Breaking Bad. Not seeing what all the fuss is about. I'm enjoying it a lot but am not 'addicted' to it like I get with some shows.

Sent from my GT-I9300 using VerticalSports.Com App
---

"There are three things all wise men fear: the sea in storm, a night with no moon, and the anger of a gentle man."

Join Date: Mar 2010
Location: NC.
Posts: 9,815
Quote:
Firefly is incredible. Oh what could of been...

On season 2 of Breaking Bad. Not seeing what all the fuss is about. I'm enjoying it a lot but am not 'addicted' to it like I get with some shows.

Sent from my GT-I9300 using VerticalSports.Com App
Yeah I wish there were more Firefly, but Serenity was a nice ending.
So... just now realized, breaking bad season 3 episode 3... Keith Jardine gets KO'd via GnP
---
Just finished the 'Mother's Day' remake.

Absolutely demented.

If you liked 'The Last House on the Left' remake you'll love this.

As far as TV, I'm watching 'Louie' and 'The Newsroom', both of which I think are very good.
---
Last edited by RearNaked; 07-28-2012 at

01:59 AM

.
Just downloaded "The Other Guys", hope it's good! Also downloading UFC Fight Night 1-21, 50-50, Everything Must Go, the Mortal Kombat Legacy series, What's Eating Gilbert Grape and the Toy Story Trilogy.

ended up downloading a bunch more including 50/50 - just watched it then, quite a good movie, i'd recommend it to anyone.

others are: Pi, the BBC: Life series, BBC: Wonders of the Universe Season 1, BBC: Frozen Planet complete, Slumdog Millionaire, Dazed and Confused, Scent of a Woman, 2001 A Space Odyssey, 21 Jump Street, Anchorman, Blade Runner, Dodgeball, Office Space (which I watched last night, very funny), Red Dog, Saving Private Ryan, Sherlock Holmes, Space Jam, Curious Case of Benjamin Button, The Elephant Man, The Wedding Singer, Warrior and Your Highness.
---


Join Date: Apr 2010
Location: Gods country
Posts: 4,524
Watched a show called "Red Tails" a couple days ago about the Tuskegee airmen. It had nothing but piss poor actors but I still enjoyed it. Directly after I had to watch Memphis Belle to see if they were the ones being protected by them. Turns out the Belle was a year or so before they showed up.

Join Date: Mar 2010
Location: NC.
Posts: 9,815
Hell On Wheels.

The pilot was good enough to get me to watch another


---
Scrap my previous post. I see what the fuss is about. Love Breaking Bad now (on season 4)
Join Date: Jun 2009
Posts: 20,897
Quote:
Scrap my previous post. I see what the fuss is about. Love Breaking Bad now (on season 4)
One of the best shows on tv imo.
Sent from my iPhone using VerticalSports
Knew you would come around to it KRY.
Quote:
The best show on tv.
Fyp.
---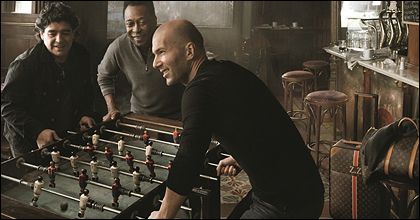 Just watched "Midnight in Paris", it won an Oscar for Best Screenplay in 2011. Excellent movie.
---

Currently Active Users Viewing This Thread: 1

(0 members and 1 guests)
Posting Rules

You may post new threads

You may post replies

You may not post attachments

You may not edit your posts

---

HTML code is Off

---