Wow good question......I have to go with The Avengers.

Really really tough call to make. And I think both movies are going to kill the box office. If I was standing in line and had to choose between the 2. I would go see The Avengers first.

And it's tough to say which one will bring in more praise and money. I think TDKR might pull it off but it's going to be close.
---
Credit to M.C !!

Join Date: Mar 2010
Location: NC.
Posts: 9,815
I know which one I'll pay to see on the big screen and which one I'll download one day.
---
The Dark Knight Rises is a lazy ass title. Not only that, but Christian Bale and his raspy voice Batman is shit. The Avengers is including several very good movies. Thor, Ironman, and Captain America were all pretty solid. The Avengers all the way.
You're not terribly important to me

Join Date: Jul 2010
Location: Sell me this pen
Posts: 15,480
Well if Heath Ledger was alive it would defiantly be batman
---
Jim Norton
Nick Dipaolo
Dave Attell
Dave Chappelle
Bill Burr
Joey Diaz
Colin Quinn
Bob Kelly
Rich Vos
Patrice O'Neal
Louis CK
TDKR will be better received. Problem is that the Avengers has been building up so much and is so busy that I fail to see how the move could possibly live up to the expectations. I think the Avengers will be a good maybe great movie but it will not be the be all end all of the genre the way some expect it to be.
---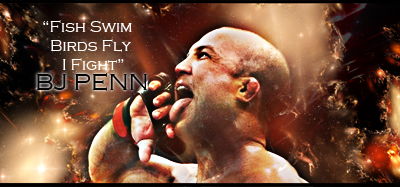 "If you get hit and it hurts hit him back you not knocked out yet."-Joe Doerksen
The Toxic Terrors (FFL)
Demetrious Johnson*Eduardo Dantas*Emanuel Newton*Will Brooks*Michael Page
TDKR has Christian Bale. End of story.
---
Rookie Hammer Squad 2015
Frankie Edgar - Dominick Cruz - Jorge Masvidal - Cat Zingano - Holly Holm
Banned
Join Date: Apr 2009
Location: Manchester
Posts: 5,115
I'm not a fan of these new batman films directed by Nolan at all. They don't manage to capture the dark, Gothic theme of Gotham like the old Batman's did. Gotham city is just like New York city, or any other city.

The Dark Knight just felt like a crime thriller film and not an actual Batman film.

That said, The Avengers film looks really corny though, I guess I'm not really hyped up for either film. If I had to pick one it would be TDKR.
Currently Active Users Viewing This Thread: 1

(0 members and 1 guests)
Posting Rules

You may post new threads

You may post replies

You may not post attachments

You may not edit your posts

---

HTML code is Off

---