What fight/fued has divided the board the most?
---
I was thinking about it today. In a few cases there's been particular fights or even ongoing feuds between fighters that have seemingly cut the board in half. Cases where a fellow member who had your back no more than a month ago with two different fighters is now on the opposite side of the fence debating against you.
Don's misunderstand me here. Debate and discussion is what forums are and SHOULD be all about, otherwise what are we doing here. The mature members of the forum no how to seperate personal feelings from opinions discussed on point. Take me and Oldfan for example... I honestly don't know if we've ever agreed on a fight prediction, but there is a lot of respect there... at least I think
So to the original question. What topic has divided the forum the most. For me, four in particular come to mind.
Long term
- Sonnen/Silva. There doesn't seem to be any gray area here.
Fights
Machida/Rua
Griffin/Jackson
Condit/Diaz
We still here about Griffin and Jackson every now and again... need I say more?
OMG!!! Would a MOD please fix my amazingly stupid thread title... I have no idea why I put the 's after "what"
---
Last edited by Budhisten; 03-04-2012 at

05:17 AM

.
UFC/Pride.
---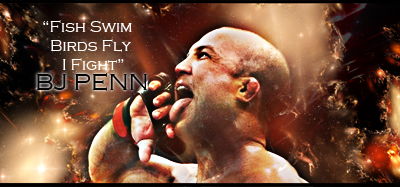 "If you get hit and it hurts hit him back you not knocked out yet."-Joe Doerksen
The Toxic Terrors (FFL)
Demetrious Johnson*Eduardo Dantas*Emanuel Newton*Will Brooks*Michael Page

Join Date: Apr 2010
Location: Gods country
Posts: 4,524
Condit vs Diaz had people pretty pissed at each other it seemed.
Anything to do with Brock,GSP,Silva,Sonnen,Diaz. Those fights start more crap than any other fighters. Fans will be fans and haters gonna hate!
---
Credit to M.C !!
Condit/Diaz is the worst one I've seen so far on here.

I'm sure Jones/Evans will cause a massive uproar.
---
2013 VIP FFL Champion
THE DRAGON RIDES AGAIN - 12/20/14
Machida - Alves - Cruz - JDS - Weidman - Condit - Pettis - Edgar - Cowboy - Dodson - Okami
Quote:
Originally Posted by
TheLyotoLegion
View Post
Condit/Diaz is the worst one I've seen so far on here.

I'm sure Jones/Evans will cause a massive uproar.
Condit/Diaz was pretty brutal. I'll tell you what though, I think they all fall short of the Shogun/Machida first fight... man that went on forever!
Good call by Toxic as well... the UFC/Pride debates got people all kinds of worked up.
Charlie Z ...lolz
---
Credit to M.C !!
Currently Active Users Viewing This Thread: 1

(0 members and 1 guests)
Posting Rules

You may post new threads

You may post replies

You may not post attachments

You may not edit your posts

---

HTML code is Off

---